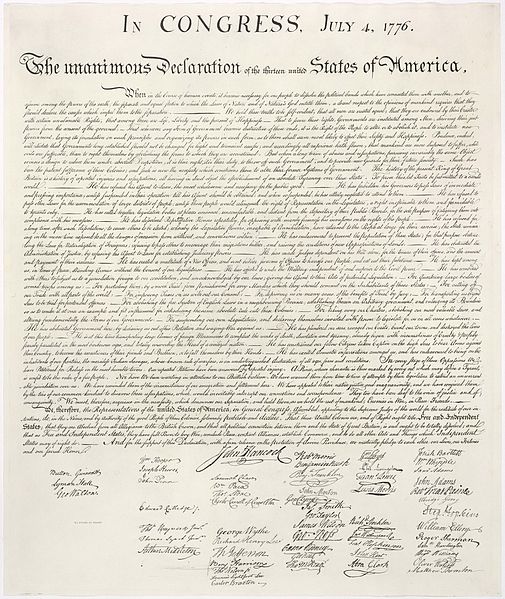 1823 William Stone facsimile of the Declaration of Independence, ratified 4 July 1776. Available from Wikimedia Commons.
On Independence Day (and every day!) I am thankful for the efforts of my
patriot ancestors
who participated in the American Revolution. Some served in the military, and others gave aid. I probably have not identified all of my ancestors and other relatives who participated in some way, but I am grateful to them all.
The video below is of Lincoln Park, New Jersey's fireworks and was filmed two years ago from my deck. Happy 4th of July!