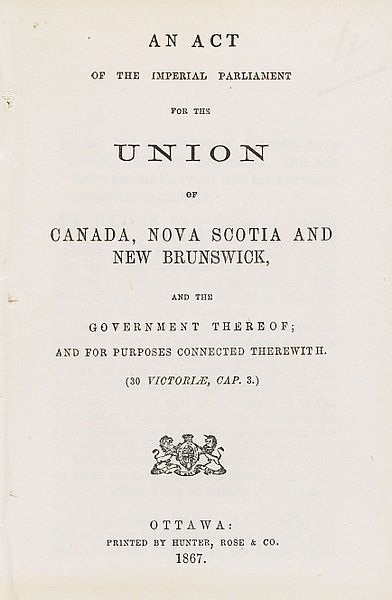 "An Act of the Imperial Parliament for the Union of Canada, Nova Scotia and New Brunswick, and the Government Thereof; and for Purposes Connected Therewith." [British North America Act, 1867.] Ottawa: Hunter, Rose & Co., 1867.
On 1 July 1867, the Province of Canada, Nova Scotia, and New Brunswick were united when the
British North America Act, 1867
(now called the
Constitution Act, 1867
) was enacted, and Canada became a kingdom. On 15 May 1879, the anniversary of the occasion was established as a holiday and was originally called Dominion Day. On 27 October 1982, the name of the holiday was changed to Canada Day.
In Ottawa, Canada Day festivities last all day long and take place at Parliament Hill, Major's Hill Park, Jacques Cartier Park, and at national museums and institutions. Activities include performances, games, physical activities, exhibits, a flag-raising ceremony, and fireworks. Other Canadian cities also have fireworks displays.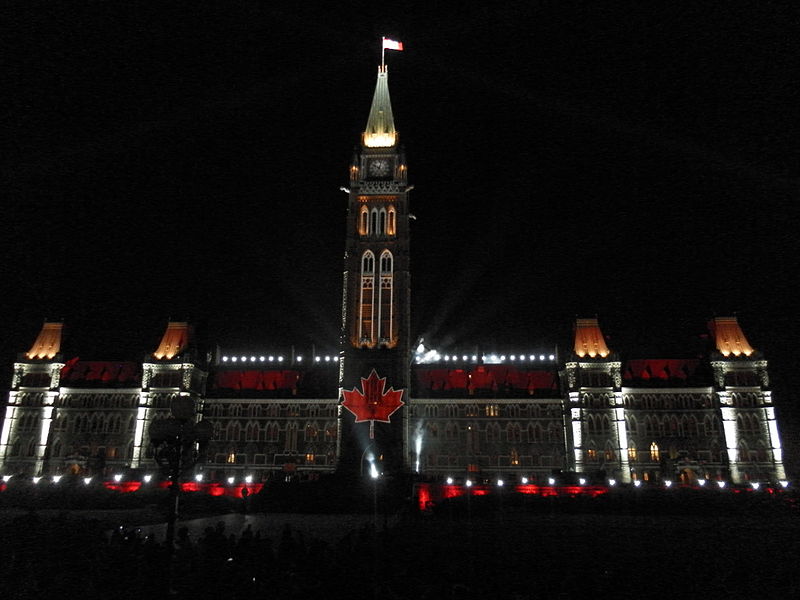 Celebrating Canada Day with a laser light show on Parliament Hill in Ottawa. Photo by Jeanne18 (Own work) [CC-BY-SA-3.0 (http://creativecommons.org/licenses/by-sa/3.0)]. Available from Wikimedia Commons.
Some members of my family were born in Canada or at least lived there. My Graham
and Winters
ancestors spent time living in Montreal, Quebec.
James Mapplebeck, my great-grandmother's stepfather/adoptive father, was from Ontario.
My Walker ancestors may also have spent time living in Ontario.
References
Canada Day
Canada Day - Canada Day in the Capital
History of Canada Day