My 2nd-great-grandfather
Andrew T. Anderson
(born Andreas Troedsson) was a wood turner. He made a set of six chairs, one for each of his children: Anna Matilda Anderson,
Edward Theodore Anderson
, Albert Bernard Anderson, Esther Elizabeth (Anderson) Kellman,
Reuben Alexander Anderson
, and Ruth Elvira (Anderson) Matson.
My parents have the chair that was made for his son Edward (my great-grandfather, and my father's grandfather).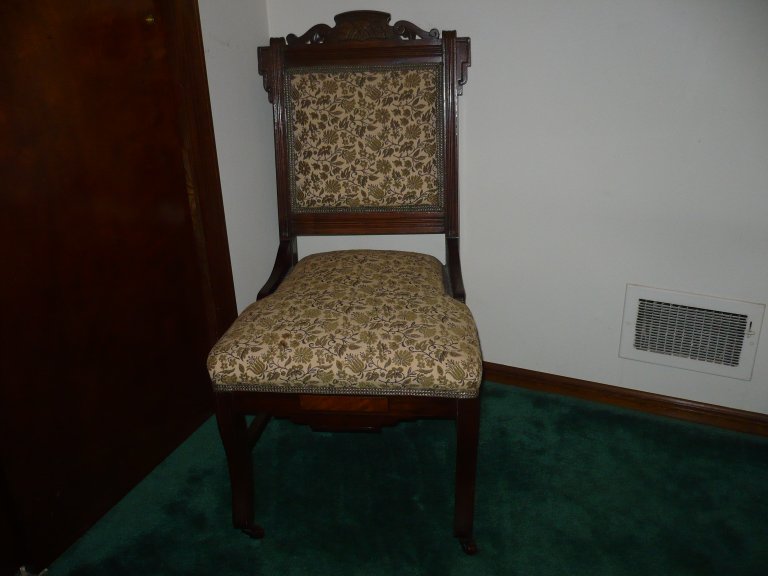 My cousin Carla has two of the chairs. One of them was made for her grandmother, Esther. Esther did the needlepoint on the chair.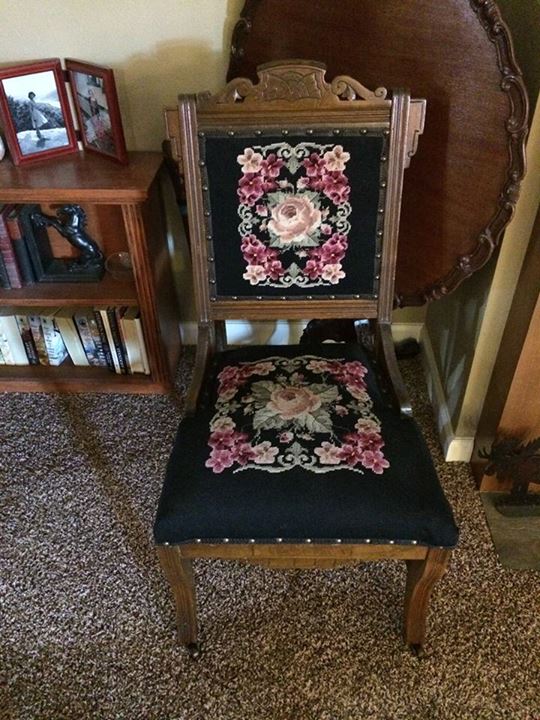 The other chair was made for Anna, the oldest daughter.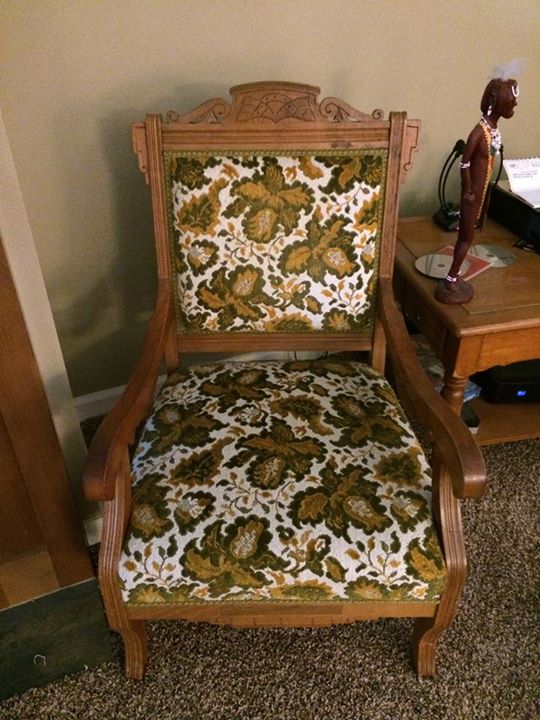 Carla and I would love to know where the other three chairs are. Hopefully they are still with family.