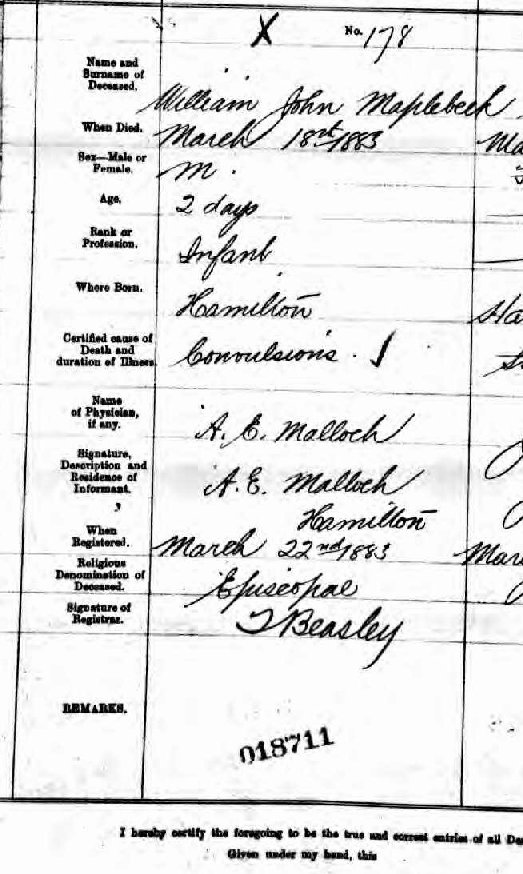 William John Maplebeck death record. Registered 22 March 1883. County of Wentworth. Division of Hamilton. Ancestry.com. Ontario, Canada, Deaths, 1869-1938 and Deaths Overseas, 1939-1947 [database on-line]. Provo, UT, USA: Ancestry.com Operations Inc, 2010.Original data: Archives of Ontario. Registrations of Deaths, 1869-1938. MS 935, reels 1-615. Archives of Ontario, Toronto, Ontario, Canada.
William John Mapplebeck was born on 16 March 1883 in Hamilton, Wentworth, Ontario, Canada. He died of convulsions two days later, on 18 March 1883. He was the son of William Mapplebeck (the half-brother of
James Mapplebeck
) and
Isabella Marion Stevenson, and the younger brother of Isabella Baird Mapplebeck, last week's "Wednesday's Child."