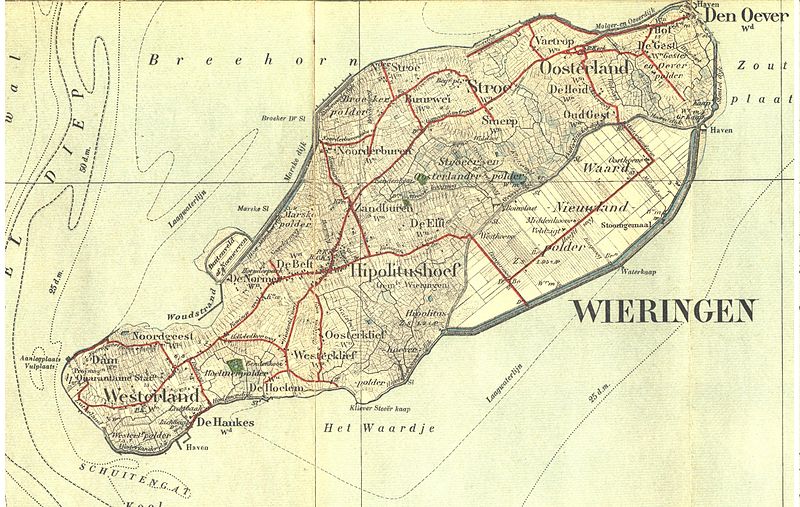 Wieringen, former island, North Holland province, Netherlands. 1909. Public domain. Available from Wikimedia Commons and Oude stafkaarten verzamelen.
This map from 1909 depicts the former island of
Wieringen
. It is now part of the municipality of Hollands Kroon, in the North Holland province of the Netherlands. Between 1924 and 1932, dikes were built and the surrounding water was drained and filled in. Wieringen is now connected to the mainland.
My 10th-great-grandfather
Meindert Doodes
was from Wieringen.