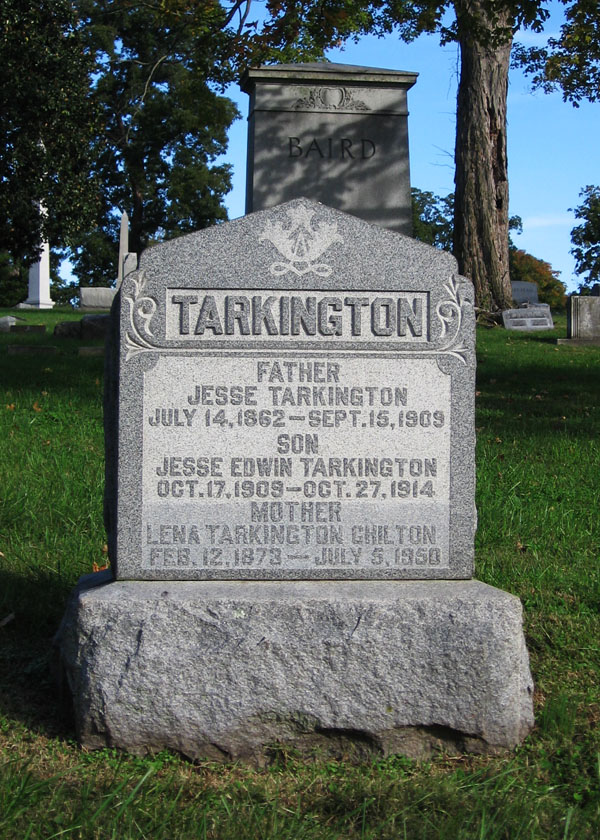 Photo by CB - Find a Grave contributor
Jesse Edwin Tarkington was born in Davidson County, Tennessee on 17 October 1909. He was the youngest son of my great-grandfather's brother
Jesse Tarkington
and Pauline "Lena" Hitner. His father died a month before his birth.
Jesse Edwin developed intussusception (the sliding of one part of the intestine into an adjacent part). His doctor attended him from October 18 to October 27. Jesse must have been in a lot of pain for more than a week. According to the
Mayo Clinic
, intussusception is the most common cause of intestinal obstruction in children under three years of age.
MedlinePlus
states that intussusception is four times more common in boys than in girls.
Jesse Edwin died at Barr's Infirmary in Nashville, Tennessee on 27 October 1914, at the age of 5 years, 1 week, and 3 days. He was buried in Mt. Olivet Cemetery in Nashville.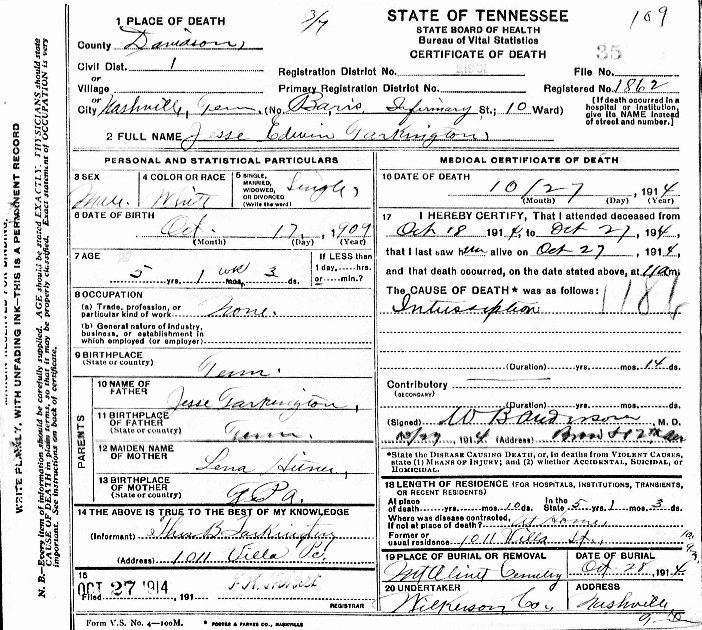 Jesse Edwin Tarkington death certificate, no. 35, 27 October 1914. Tennessee Death Records, 1908-1959; Roll #: 16. Nashville, Tennessee: Tennessee State Library and Archives. Available from Ancestry.com. Tennessee, Death Records, 1908-1958 [database on-line]. Provo, UT, USA: Ancestry.com Operations, Inc., 2011.