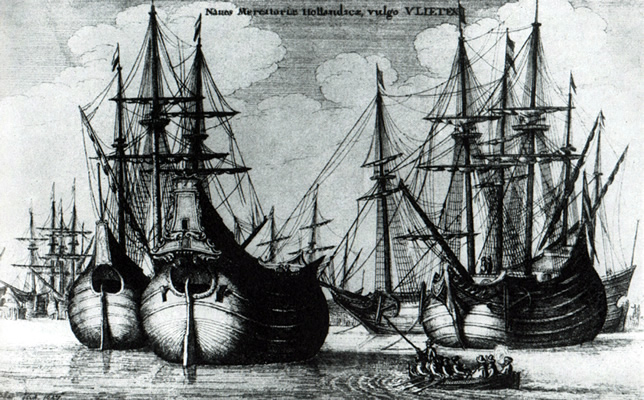 Dutch Fluyts of the 17th century. Engraving by Wenceslaus Hollar, 1647. Public domain. Available from Wikimedia Commons.
This engraving by Wenceslaus Hollar depicts Dutch fluyts. A fluyt was a type of cargo ship that was first made in 1595. It did not have the capability of being converted to a warship; therefore, it was less expensive to produce, and could carry more cargo. It helped the Dutch to become the leading maritime power of the seventeenth century. Fluyts were used by the Dutch East India Company.
My 10th-great-grandfather Meindert Doodes was a sea captain from Holland. He and his wife and children settled in Virginia by 1656. He probably sailed this type of ship.
References
Fluyt
The Fluyt: The Container Ship of the Golden Age