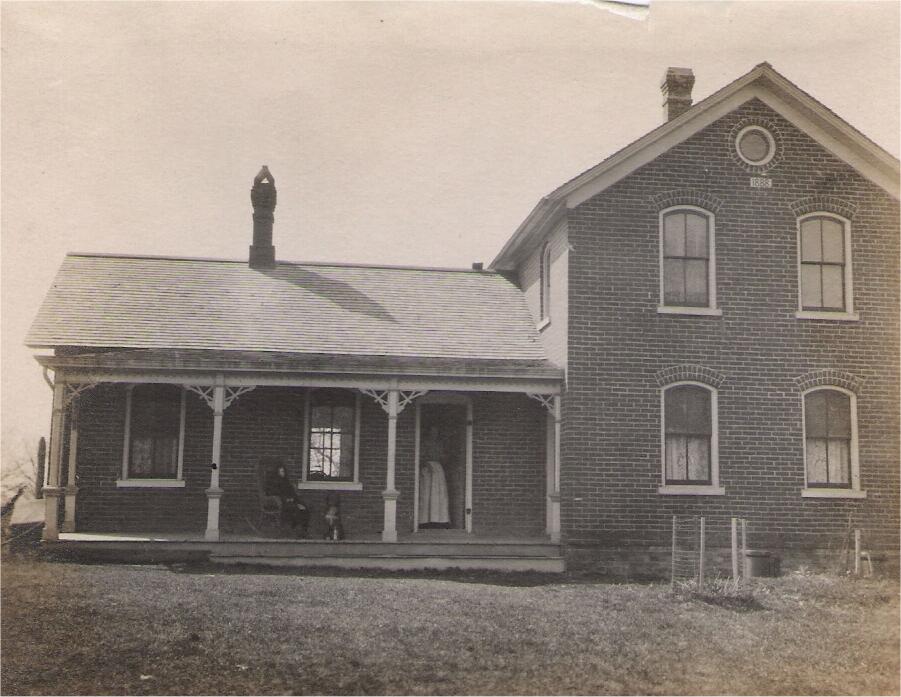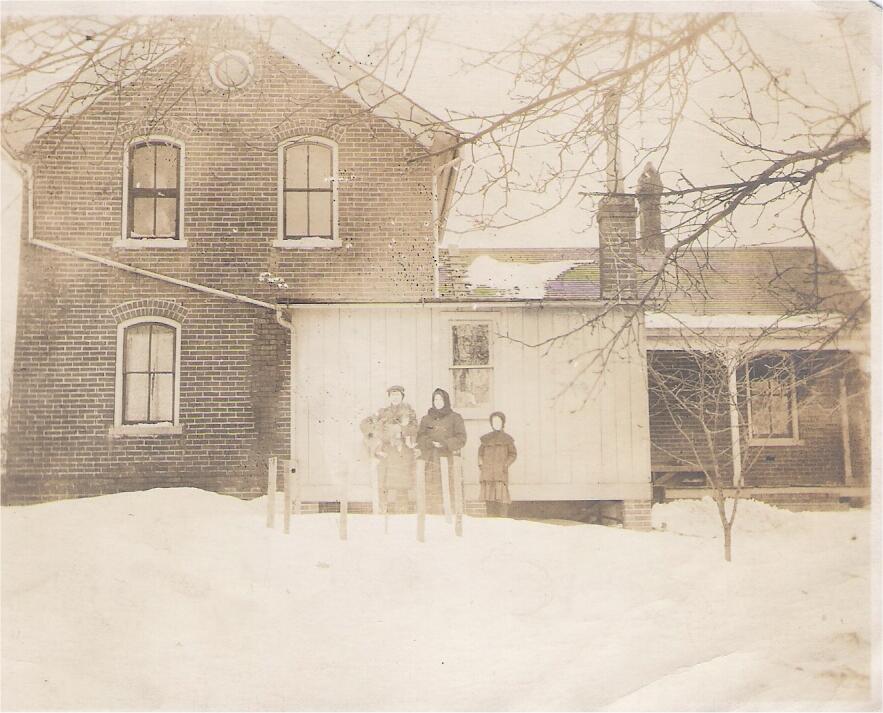 My 3rd-great-grandparents John and Johanna (Samuelson) Borg and their family lived in the Swedish community of Baillytown in Porter County, Indiana. They lived in a gabled ell house which was similar to the nearby Chellberg and Nelson homes. These old family photos show the Borg home, which was designed by A. J. Lundquist. The Borg family had a farm and engaged in animal husbandry.
Unfortunately, the Borg home has deteriorated over the years and is crumbling.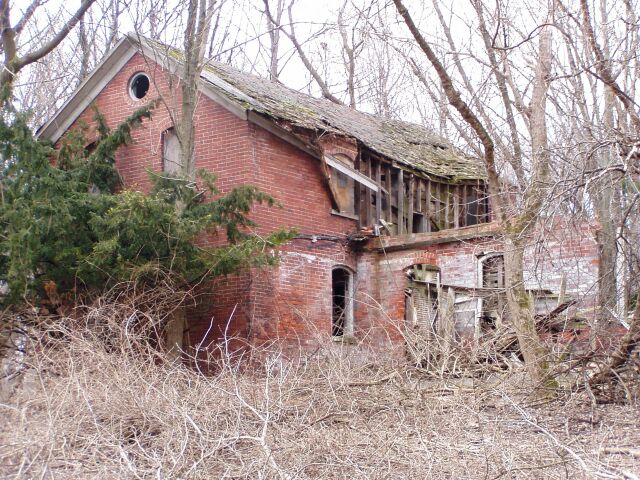 John Borg Home, Porter, Indiana. Photo by Chris Light [CC-BY-SA-3.0-2.5-2.0-1.0 (http://creativecommons.org/licenses/by-sa/3.0) or GFDL (http://www.gnu.org/copyleft/fdl.html)], from Wikimedia Commons.
References
Swedish Baileytown: A Nineteenth Century Rural Enclave
Swedish Farmsteads of Porter County, Indiana
Swedish Historic District
Swedish Homesteads