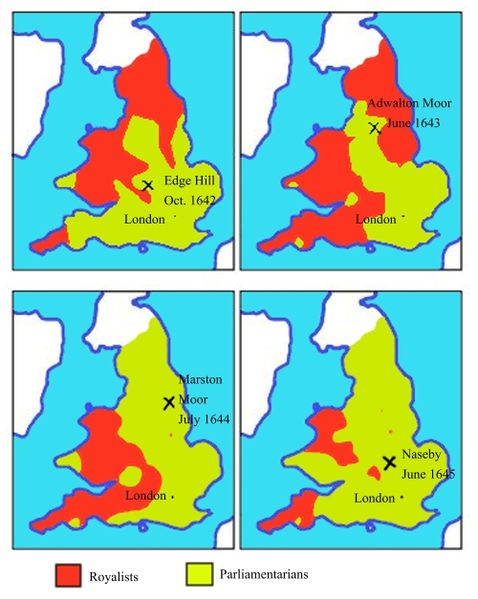 This map shows the areas of England controlled by Royalists and Parliamentarians in December 1642, December 1643, December 1644, and December 1645, and shows the dates and locations of battles.
My 10th-great-grandfather John Woodley, a yeoman from Widdington, Essex, England, died in 1644. When he wrote his will in 1644, he had one child, my 9th-great-grandmother
Margaret Woodley
, and his wife Bridget was pregnant. He was probably a fairly young man when he died. I wonder whether he participated in the Civil War.