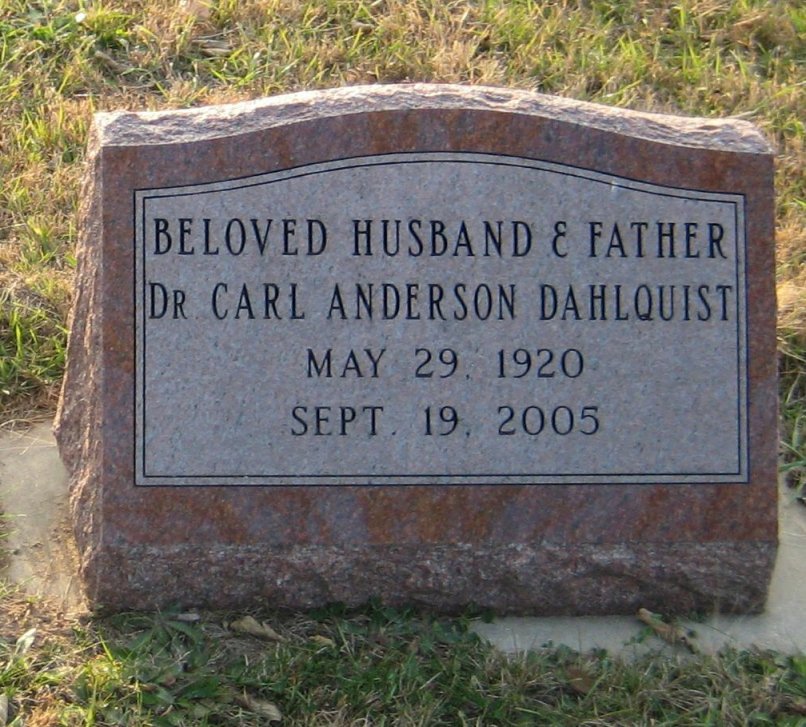 Carl Anderson Dahlquist was born on 29 May 1920 in Chicago, Illinois. He was the son of Carl Frederick Dahlquist and Minnie Anderson. He married Marjorie Buell, and they had two sons. He was a veterinarian in LaGrange, Cook County, Illinois. He died on 19 September 2005 and was buried in Plainville Cemetery in Plainville, Adams County, Wisconsin.
Carl was my first cousin twice removed. His paternal grandparents were my 2nd-great-grandparents
Carl Johan/Charles John Dahlquist
and
Mary/Marie Louise Borg
.