Martin Luther Dahlquist was the son of my 2nd-great-grandparents
Carl Johan/Charles John Dahlquist
and
Mary/Marie Louise Borg
. He was born on 22 February 1891 in Chicago, Illinois. He worked as a shoe salesman in
his father's store
. He married Grace Victoria Anderson on 16 May 1917 in Chicago.
Martin died far too young. When he was only 28 years old, his appendix ruptured. He had surgery at Englewood Hospital, but he did not survive. He died at the hospital on 30 July 1919. He was buried in
Oak Hill Cemetery
on 2 August 1919.
Martin never knew his only child. His wife Grace was pregnant at the time of his death. Their daughter
Harriet
was born almost two weeks after he died.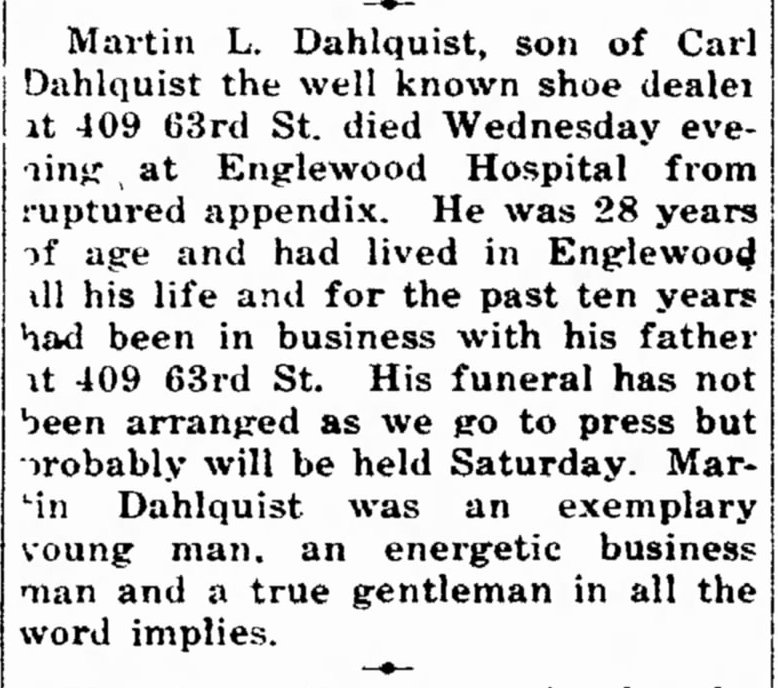 Englewood Times, 1 August 1919, page 8

Chicago Tribune, 1 August 1919, page 15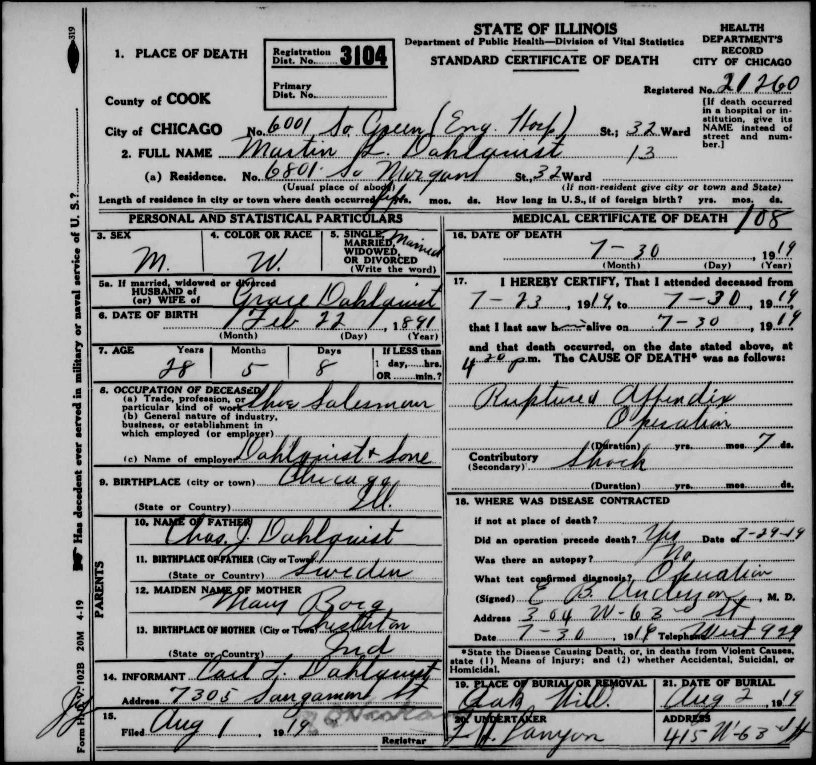 Illinois. Department of Public Health, Division of Vital Statistics. Certificate of death no. 21260, Martin L. Dahlquist, 1919.