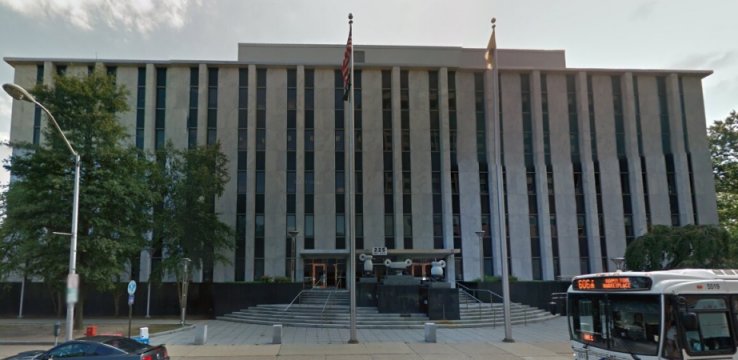 Today I visited the
New Jersey State Archives
, located at 225 West State Street in Trenton, New Jersey. Genealogical records in the collection include birth records, death records, marriage records (including colonial marriage bonds), divorce records, federal and state census records, wills and estate inventories, tax ratables, land records (West Jersey and East Jersey Proprietors records, deeds, and mortgage records), court records, military records (colonial wars, Revolutionary War, War of 1812, Civil War, Punitive Expedition to Mexico, and World War I, name change judgments, newspapers, and a name index to inquisitions on the dead. More details about their genealogical records can be found in the document
Genealogical Records at the New Jersey State Archives
.
Searchable databases
are available on the New Jersey State Archives Web site: Colonial Marriage Bonds, 1665-1799; Marriage Records, May 1848 - May 1878; Death Records, June 1878 - June 1894; Early Land Records, 1650-1801; Supreme Court Case Files, 1704-1844; Legal Name Changes, 1847- 1947; 1885 State Census, Passaic County and Atlantic City; Revolutionary War Damage Claims, 1776-1782; Civil War Service Records, 1861-1865; Civil War Payment Vouchers, 1861-1865; World War I Deaths: Descriptive Cards, Photographs, and Correspondence; New Jersey National Guard Photograph Collection and Warren G. Holmes's Scrapbook; Department of Agriculture Photographs; and New Jersey Writers' Project Photograph Collection, ca. 1935 - 1942.
The New Jersey State Archives also has
imaged collections
in the following categories: Military and Wartime Activities; Cultural Resources and Historical Geography; Governors' Documents and Institutional Records; County and Municipal Records; and Family Papers and Non-Governmental Organizations.