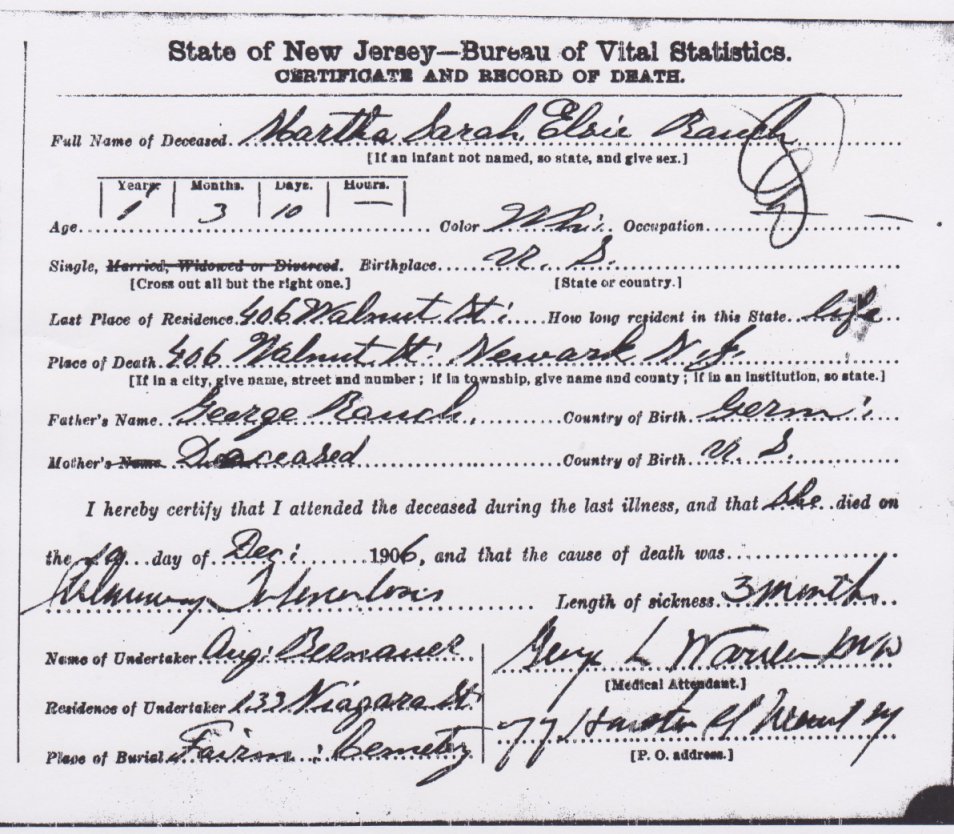 New Jersey. Bureau of Vital Statistics. Death certificate, Martha Sarah Elsie Rauch, 1906. New Jersey State Archives.
Martha Sarah Elsie Rauch was born on 30 August 1905. She was the daughter of George Rauch and Sarah Nagel (the daughter of my 2nd-great-grandmother's brother
Mathias Joseph Nagel
). Her mother died a month after she was born. Martha died of pulmonary tuberculosis on 10 December 1906 in Newark, Essex County, New Jersey at the age of one year, three months, and ten days. She had been sick for three months.