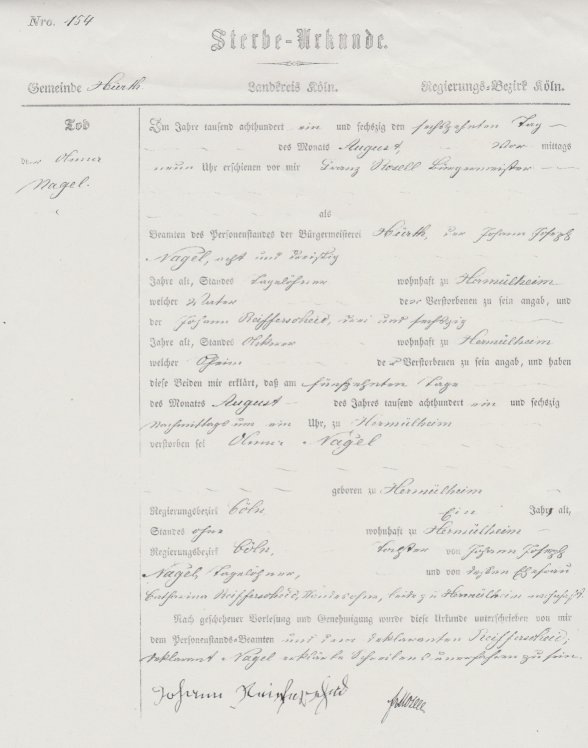 Anna Nagel death registration, 15 August 1861. Hürth (Rheinland). Bürgermeisterei. Zivilstandsregister. Stadtarchiv Hürth, Friedrich-Ebert-Straße 40, 50354 Hürth.
Anna Nagel was born on 25 May 1860 in Hermülheim, Rhein-Erft, Nordrhein-Westfalen, Germany. She was the daughter of Johann Joseph Nagel (the brother of my 3rd-great-grandfather
Johann Nagel
) and Anna Catharina Reifferscheid. She died in Hermülheim on 15 August 1861.