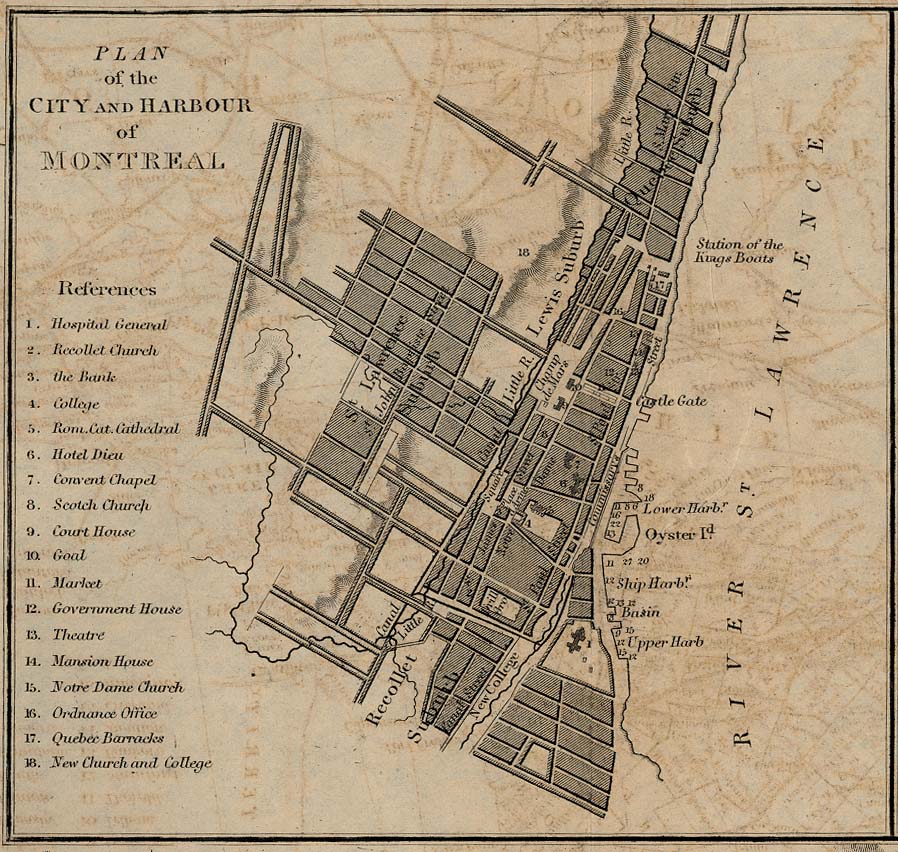 Plan of the City and Harbour of Montreal. From A Dictionary, Practical, Theoretical, and Historical of Commerce and Commercial Navigation, by J. R. (John Ramsay) McCulloch, 1882. Available from Perry-Castañeda Library Map Collection, University of Texas Libraries: http://www.lib.utexas.edu/maps/historical/montreal_plan_1882.jpg
This map shows the city and harbor of Montreal, Quebec, Canada. It shows the locations of some of the buildings in Montreal, including Montreal General Hospital, where my 3rd-great-grandfather John Bennet Winters died.
My great-great-grandparents James Graham and Catherine Elizabeth Winters and their daughter, my great-grandmother Kathleen Graham, were living in Montreal in 1882. Elizabeth Winters' second husband James Mappleback was also living in Montreal at that time.