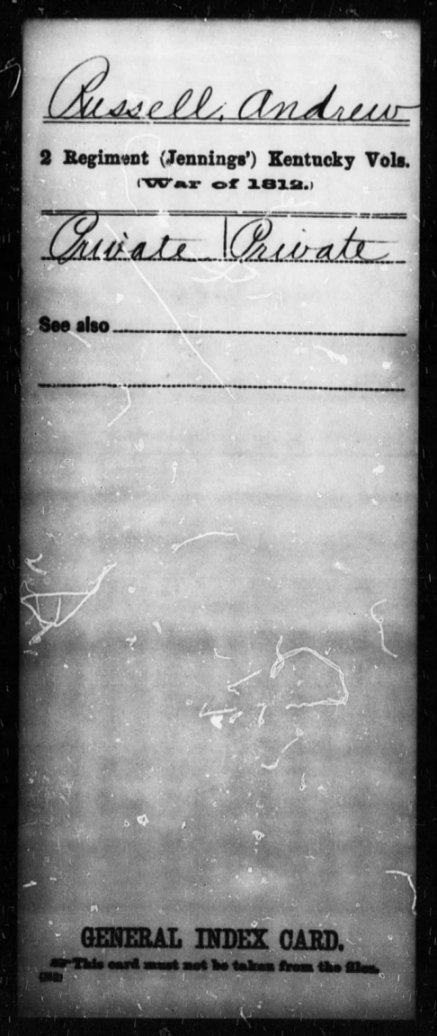 General index card for Andrew Russell. National Archives and Records Administration. Index to the Compiled Military Service Records for the Volunteer Soldiers Who Served During the War of 1812. Washington, D.C.: National Archives and Records Administration. M602. Available from Fold3.com.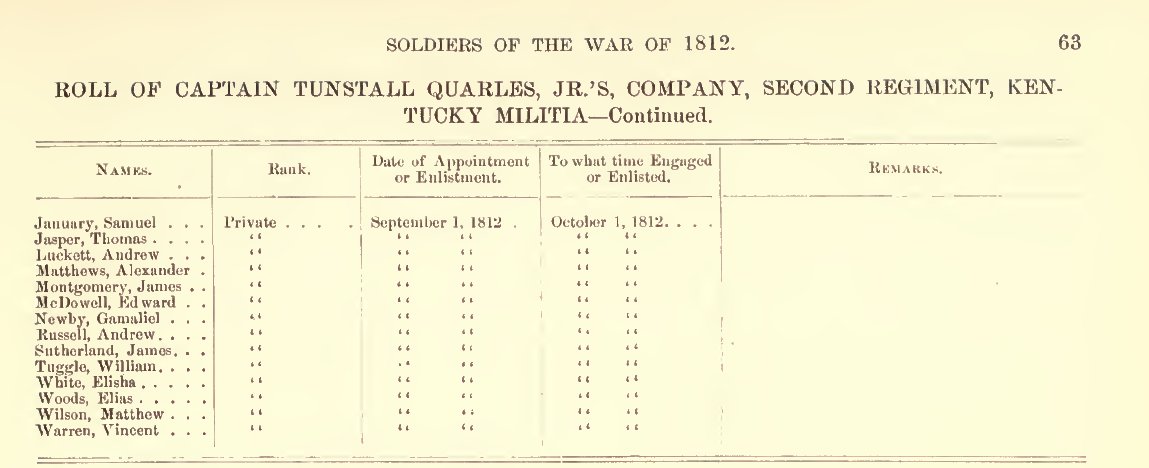 Report of the Adjutant General of the State of Kentucky. Soldiers of the War of 1812. Printed by authority of the legislature of Kentucky. Frankfort, KY: E. Polk Johnson, 1891. Available from Internet Archive.
My 5th-great-grandfather Andrew Russell was a private in the
2nd Regiment Kentucky Volunteer Militia
during the War of 1812. Colonel William Jennings commanded this regiment.
Tunstall Quarles, Jr.
armed and equipped one of the companies of the 2nd regiment and became its captain. Andrew Russell was one of the men in his company. He and the other company members enlisted on 1 September 1812. Some of the men,
including Andrew Russell and Tunstall Quarles
, were from Pulaski County, Kentucky.
Andrew and the rest of his company were enlisted until 1 October 1812. Colonel Jennings' regiment established
Fort Jennings
, located on the
Auglaize River
in Ohio, midway between
Fort Barbee
and
Fort Defiance
.