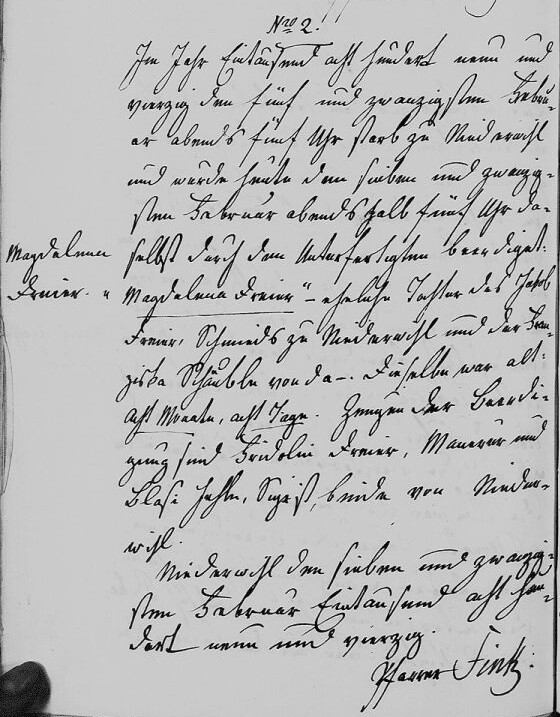 Death record, Magdalena Dreier, 25 February 1849. Staatsarchiv Freiburg L 10 Nr. 5777, Bild 142. Permalink:
http://www.landesarchiv-bw.de/plink/?f=5-498378-142.Standesbücher / 1810-1870 > Waldshut; Amtsgericht > Niederwihl, Görwihl WT; Katholische Gemeinde: Sterbebuch 1810-1869.
Magdalena was the second child of my 3rd-great-grandparents Jakob Dreier and Franziska Schäuble, and the younger sister of my great-great-grandmother
Kunigunde Dreier
. She was born on 17 June 1848 in Niederwihl, Waldshut, Baden, Germany. She died a little more than eight months later, on 25 February 1849.