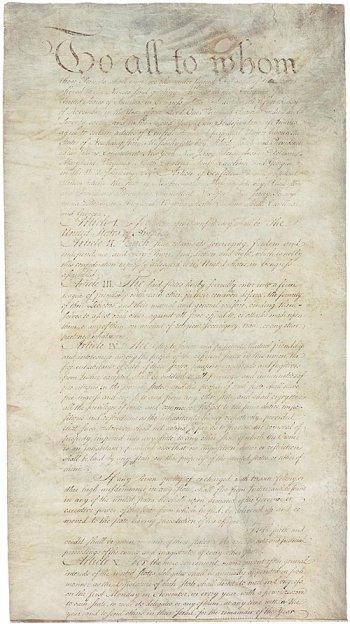 On 15 November 1777, the
Second Continental Congress
adopted the Articles of Confederation, which established a weak central government and a loose confederation of sovereign states. A president was not included. The states, not the central government, had the power of taxation.
On 16 December 1777, Virginia became the first state to ratify the Articles.The last of the thirteen states to ratify the Articles was Maryland; ratification took place on 2 February 1781. On 1 March 1781, a ceremonial confirmation of the final ratification took place in Congress.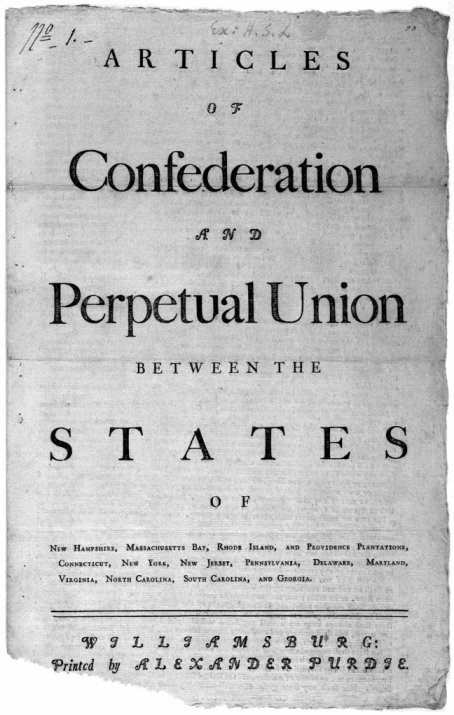 Articles of Confederation and Perpetual Union Between the States of New Hampshire, Massachusetts Bay, Rhode Island, and Providence plantations, Connecticut, New York, New Jersey, Pennsylvania, Delaware, Maryland, Virginia, North Carolina, South Carolina, and Georgia. Williamsburg, VA: Alexander Purdie, 1777. Available from Library of Congress.
References
Articles of Confederation
Articles of Confederation (1777)
Articles of Confederation: March 1, 1781
Digital History: Articles of Confederation
The First Constitution: The Articles of Confederation
Milestones: 1776-1783: Articles of Confederation, 1777-1781
Primary Documents in American History: The Articles of Confederation