September 10 is
World Suicide Prevention Day.
You can make a difference by reaching out to those who are considering suicide. By doing so, you may save a life! Having someone who will listen in a non-judgmental way can make a person feel less alone.
It is also important to reach out to those who have lost a loved one to suicide. These people experience a range of emotions, and may blame themselves for the death of their loved one. They need nonjudgmental support.
In many family trees, there will be one or more people that have committed suicide. One member of my family that committed suicide was my 3rd-great-grandfather
Michael Dyer
. It is obvious that alcohol played a role in his death. He may have dealt with his problems by drinking heavily.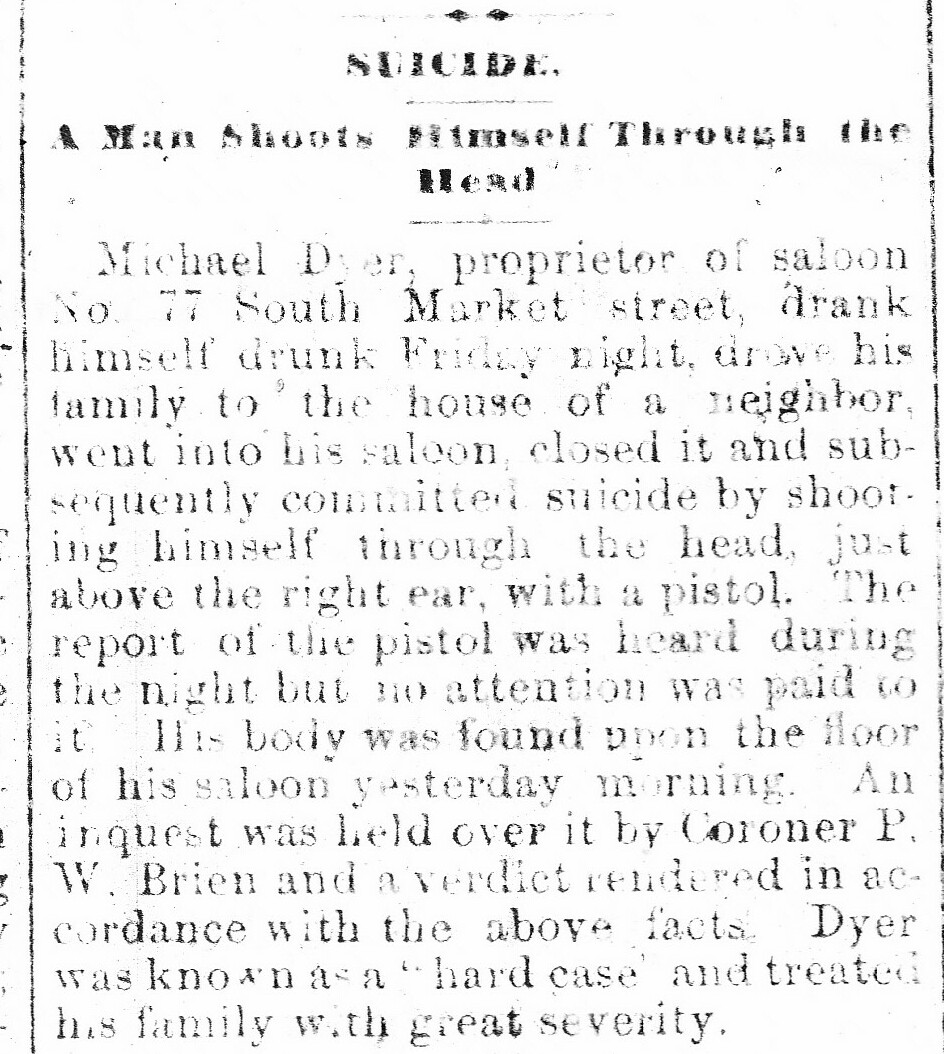 Nashville Republican Banner, 5 June 1870, page 4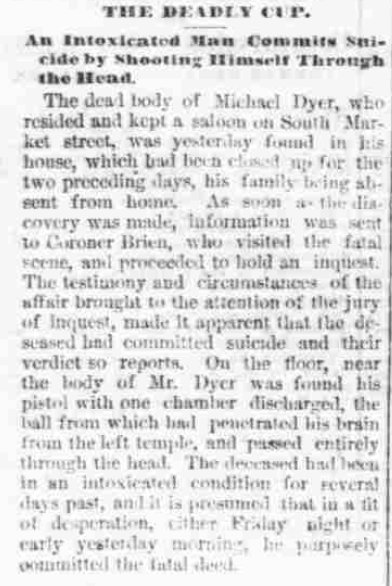 Nashville Union and American, 5 June 1870, page 4
For more information on suicide prevention, look at the
World Suicide Prevention Day PDF
and the
World Suicide Prevention Day Facts and Figures PowerPoint presentation
.