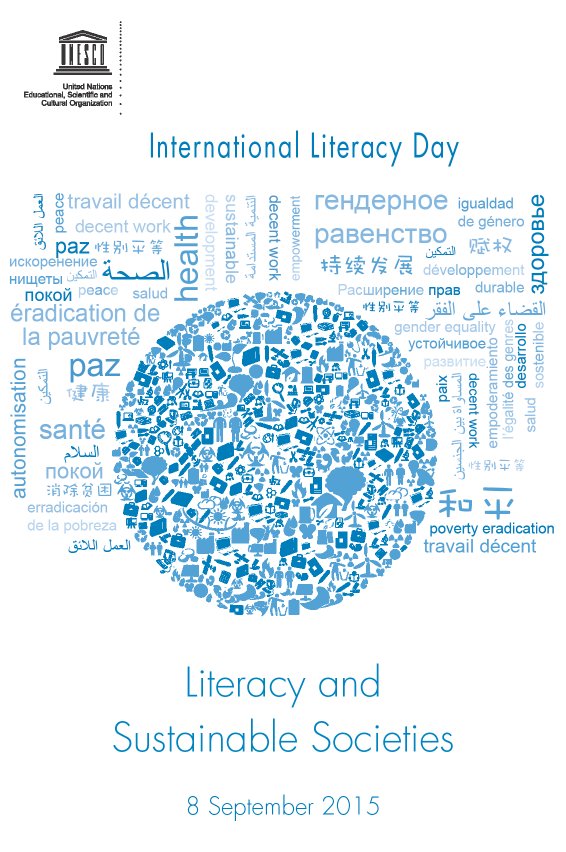 On 17 November 1965, UNESCO proclaimed September 8 as International Literacy Day. The purpose of International Literacy Day is to emphasize the importance of literacy.
The theme for International Literacy Day 2015 is "Literacy and Sustainable Societies." Literacy is important for sustainable development. Also, progress in areas such as health and agriculture can help to promote literacy.
Many of our ancestors could not read and write. Many signed documents with their marks, and even some that could write their names could not write much else. Women were especially unlikely to be able to read and write.
References
International Literacy Day
International Literacy Day 2015: Literacy and Sustainable Societies