My first cousin twice removed
Alpha Boe
played basketball in high school. In 1917, she was one of the students appointed to represent the Williston High School juniors in the field day contests. She was on the following teams: Basket Ball Pass for Girls, Goal Throw, and Girls' Basket Ball.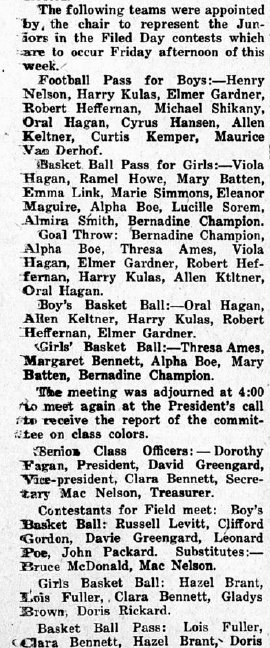 Williston Graphic, 4 October 1917, page 2
In 1919, the Williston, North Dakota newspaper Williston Graphic reported on the Williston High School girls' basketball team against the Stanley, North Dakota girls' basketball team, which was the strongest team in the region. Although the Williston team lost, they played a good game. Alpha and some of her teammates were going to travel to Stanley to play another game against the Stanley team.

Williston Graphic, 20 March 1919, page 1