My great-grandmother
Anna Gertrude Tarkington
and her husband
Walter Enloe Davis
lived on Orangeport Road in Brewerton, Onondaga County, New York in the 1950s (and possibly in the 1940s as well).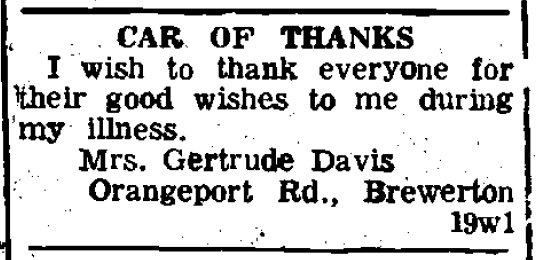 Mexico Independent, 17 May 1959, page 13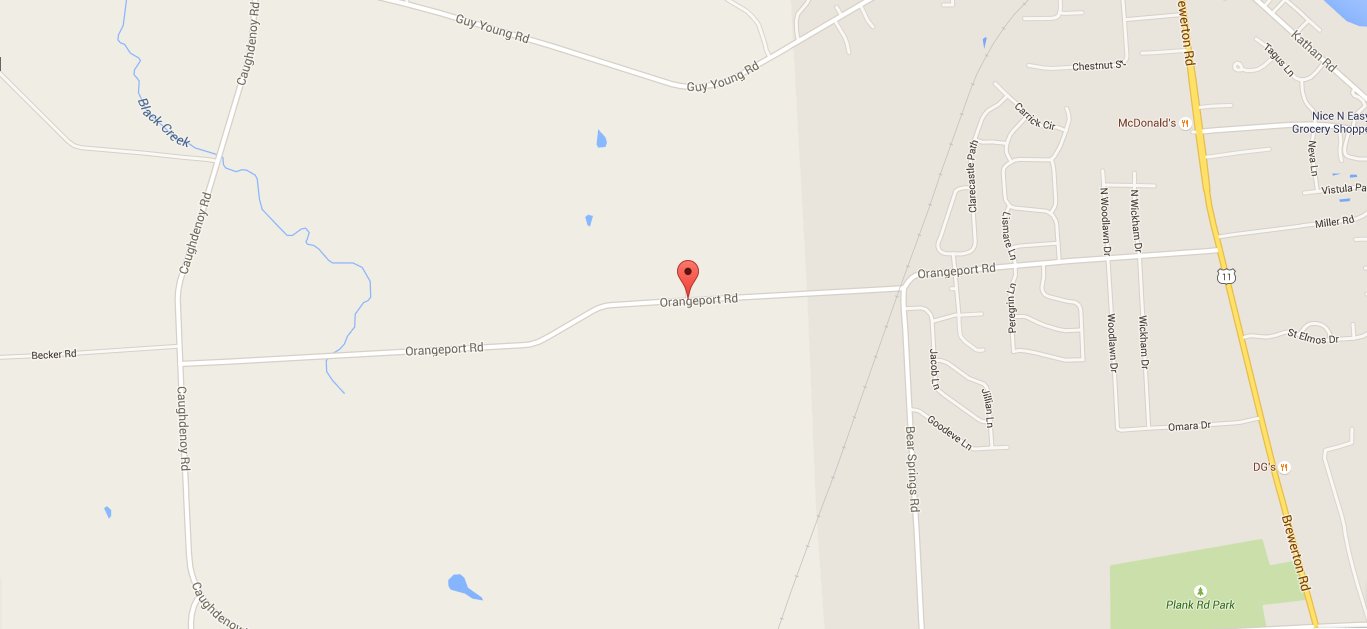 Two years ago when I was in the area, I drove through Brewerton and onto Orangeport Road to see the street that my great-grandmother had lived on.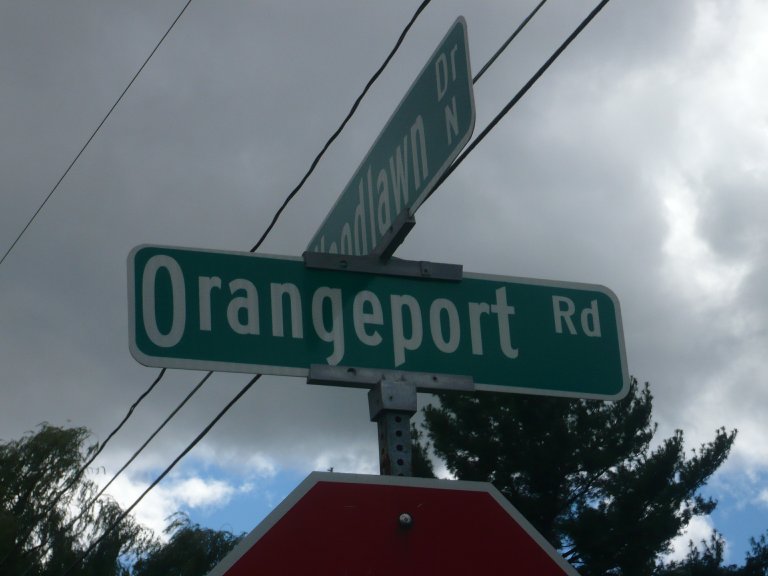 Brewerton United Methodist Church
is located on Orangeport Road.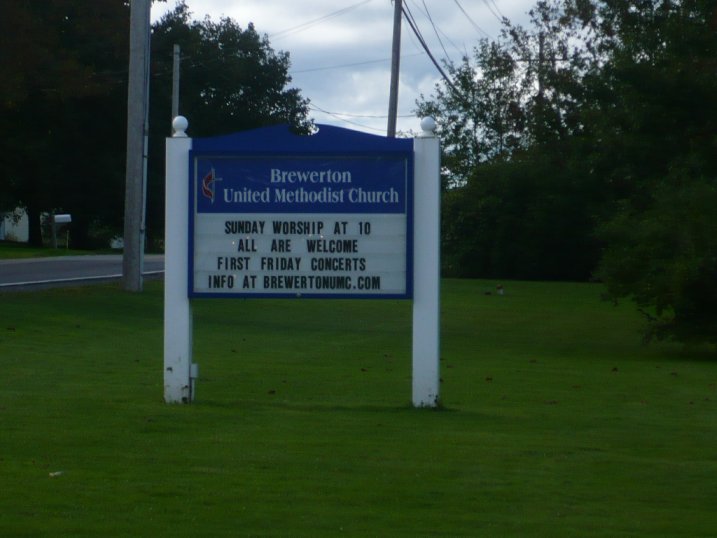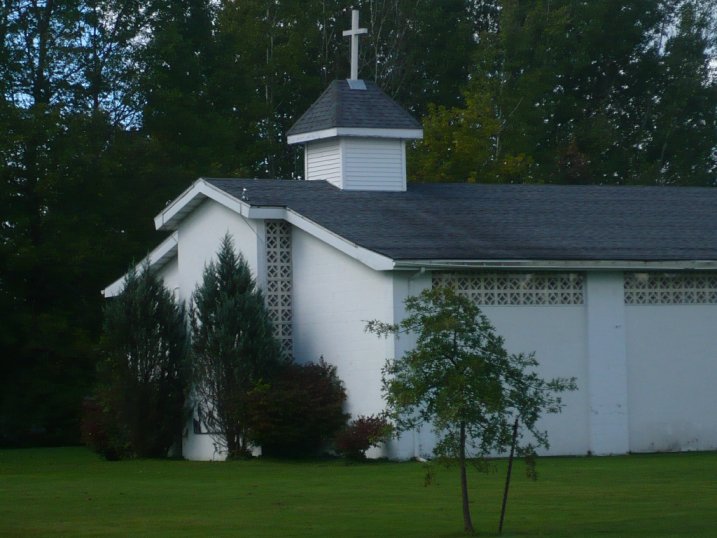 Brewerton United Methodist Church
My great-grandmother was a member of this church. However, she did not attend church in this building. She died in 1959, and in 1960, the decision was made to relocate. Land on Orangeport Road was donated in 1961, and the first service at the new building was held on 9 February 1964. (
The History of the Brewerton United Methodist Church
)
Railroad tracks cross Orangeport Road.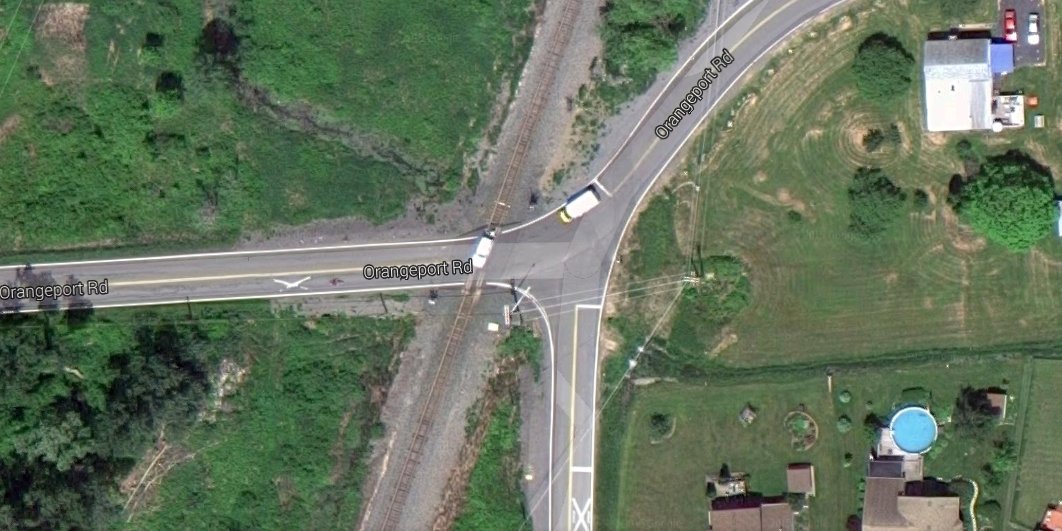 The
Black Creek
also crosses Orangeport Road.
Unfortunately I do not know which home on Orangeport Road my great-grandmother lived in, or whether it is still standing.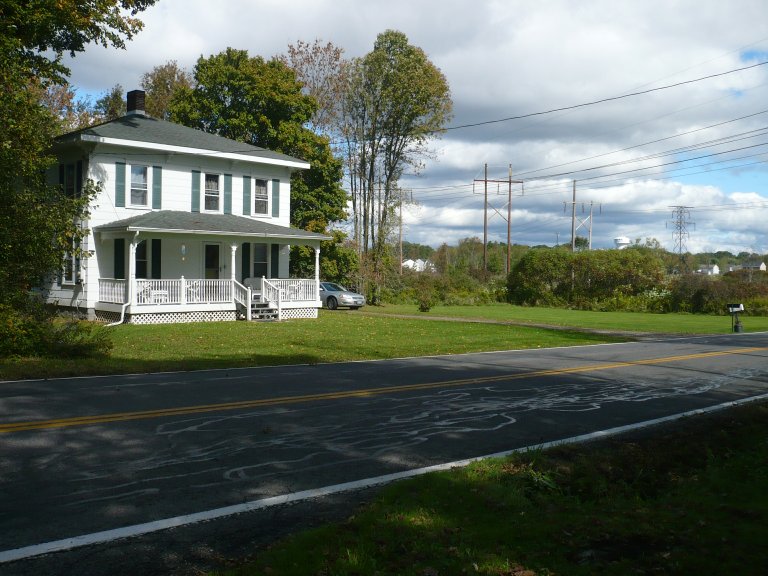 Orangeport Road, Brewerton, New York