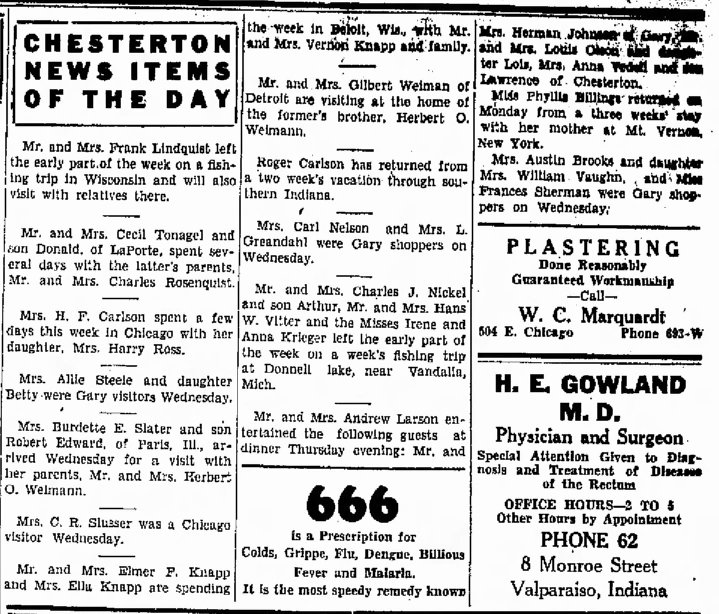 Vidette-Messenger, 9 August 1929, page 5
My
2nd-great-grandmother
's sister
Anna Christina (Borg) Greandahl
and her daughter Lillian (Greandahl) Nelson, residents of Chesterton, Porter County, Indiana, went shopping in Gary, Lake County, Indiana on Wednesday, 7 August 1929.
Several other residents of Chesterton also went shopping in Gary that day: Frances Sherman, Mrs. Austin Brooks, and Mrs. Brook's daughter Mrs. William Vaughn.
Gary was the
fifth largest city in Indiana by 1930
. It was only about 17 miles away from Chesterton.