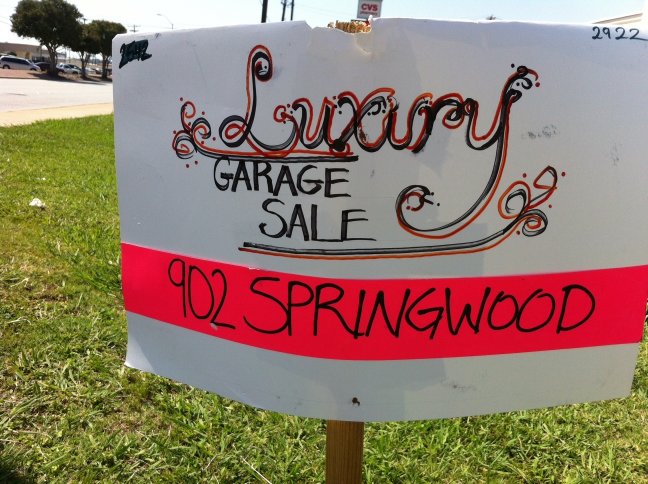 Garage sale sign claiming to advertise higher quality merchandise, in Texas. 17 August 2013. Photo by Pete unseth (Own work) [CC BY-SA 3.0 (http://creativecommons.org/licenses/by-sa/3.0)]. Available from Wikimedia Commons.
The second Saturday in August is National Garage Sale Day. In 2001, C. Daniel Rhodes of Hoover, Alabama came up with the idea for National Garage Sale Day and submitted it to
Chase's Calendar of Events
. He saw that his neighbors were having garage sales on different weekends, and he thought that it would be more convenient if they were held on the same day.
My maternal grandmother
Margaret Ann (Schneider) Boe
would have enjoyed this holiday. She frequently went to garage sales and liked finding bargains there. My aunts enjoyed going with her when they visited.
My cousin Jenny and her friend have a yard sale blog,
Yard Sale Bloodbath
.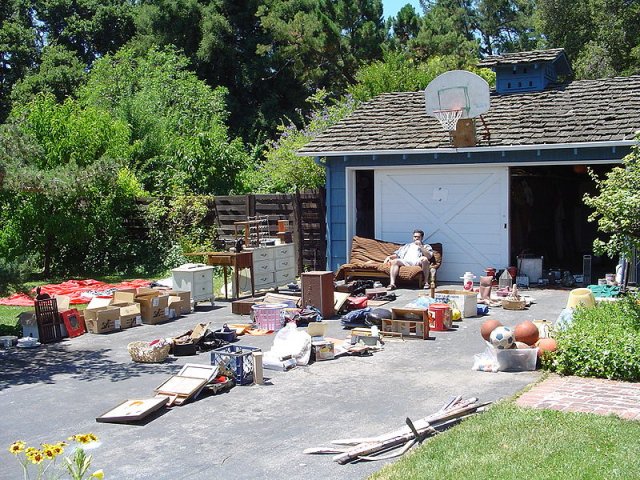 References
Mark Your Calendar
National Garage Sale Day