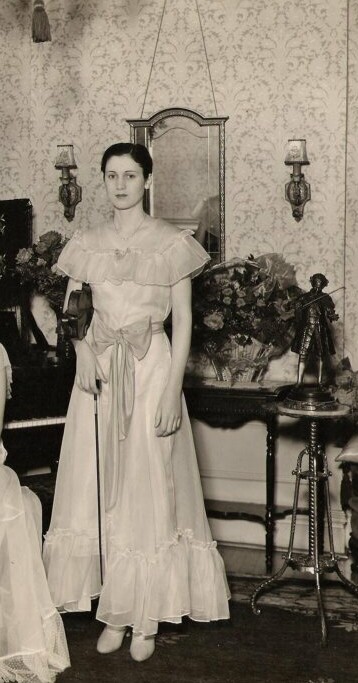 My
maternal grandmother
's sister Paula Christina (Schneider) Nagy was a violinist. She played first violin with the St. Louis Philharmonic Orchestra in the 1930s and was the first concertmaster of the St. Louis Women's Symphony Orchestra. She later became concertmaster of the Kirkwood Symphony Orchestra. Her husband
Laszlo James Nagy
was also a violinist. The Nagys moved from St. Louis, Missouri to Boston, Massachusetts when Laszlo joined the Boston Symphony Orchestra. In the early 1950s, Paula played second stand violin with the Boston Civic Symphony. She taught violin in St. Louis. She also played piano, and taught both violin and piano in Newton, Massachusetts for more than 40 years.
References
Paula C. (Schneider) Nagy obituary.
Daily Hampshire Gazette
, 24 February 2004.