Floy Gamble, the sister of my great-grandfather
John Boe
's third wife Anna Mae Gamble,
was killed
in an automobile accident on 25 July 1938 in South Bend Township, Blue Earth County, Minnesota. She had been visiting John and Anna Mae at their home in Algona, Kossuth County, Iowa. As she headed home, she apparently fell asleep at the wheel and drove into a ditch.
Floy was born in Indiana in March 1884. She was the daughter of Henry Harrison Gamble and Louisa Tilford.
Her funeral took place in Martinsville, Morgan County, Indiana. John and Anna Mae Boe traveled to Indiana for the funeral. John returned to Algona on August 1; Anna Mae stayed longer, probably to spend time with her family.
Until I found the news report of Floy's accident, I had not known that my great-grandfather had lived in Algona. I think he only lived there for a year or two.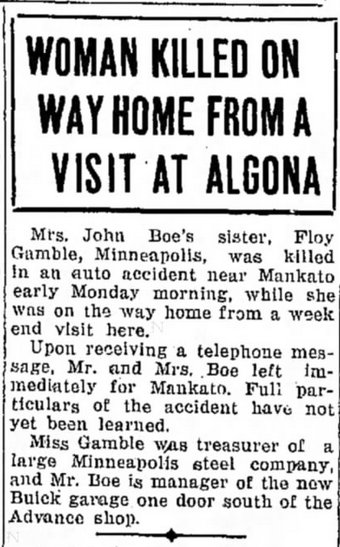 Kossuth County Advance, 28 July 1938, page 1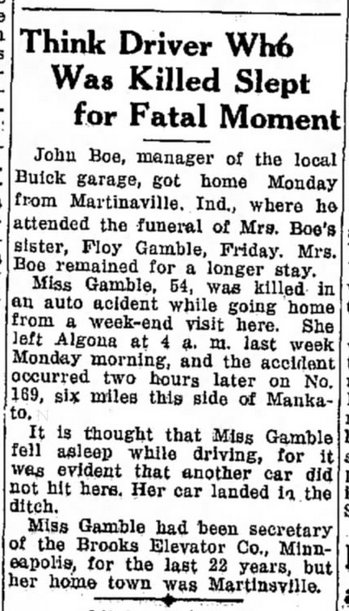 Kossuth County Advance, 4 August 1938, page 1