On 22 April 1831 in Williamson County, Tennessee, William Tarkington wrote his will. He died by January 1833, when the will was recorded.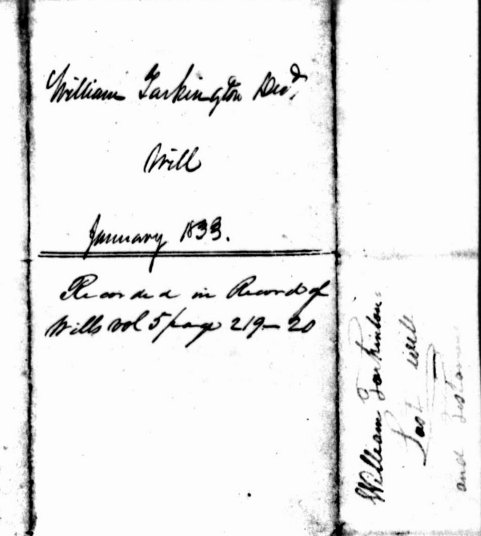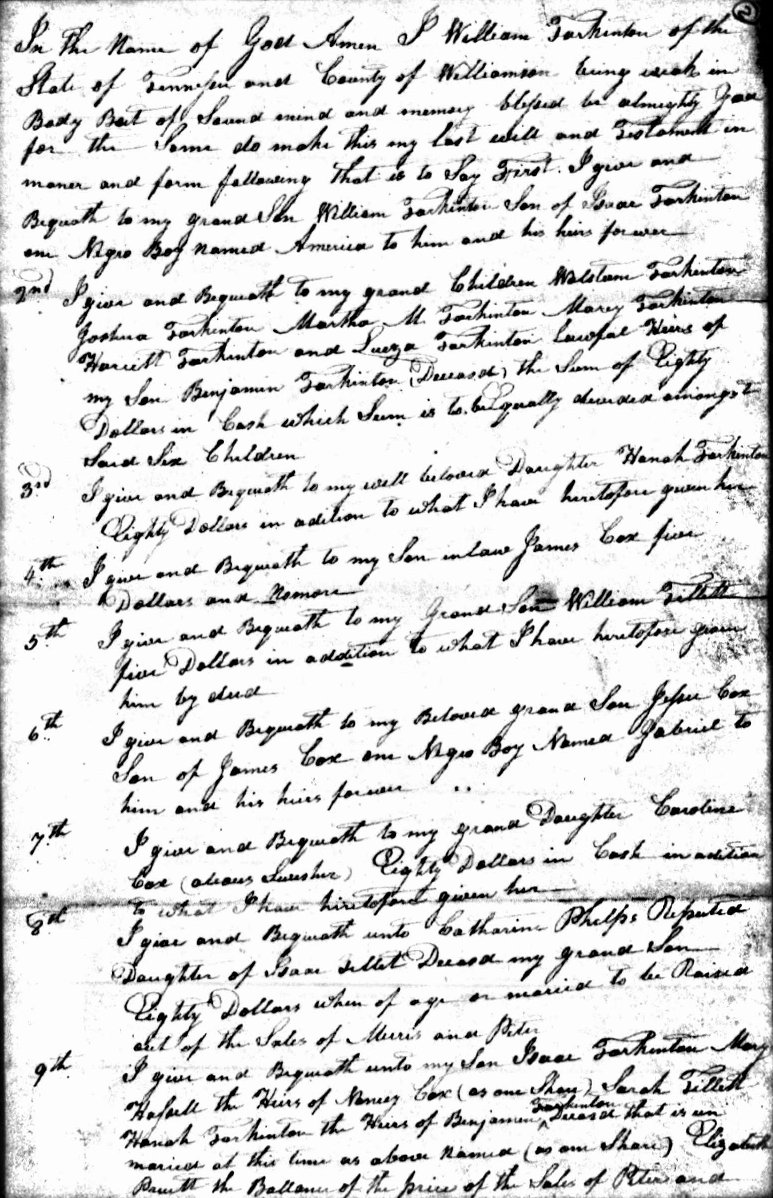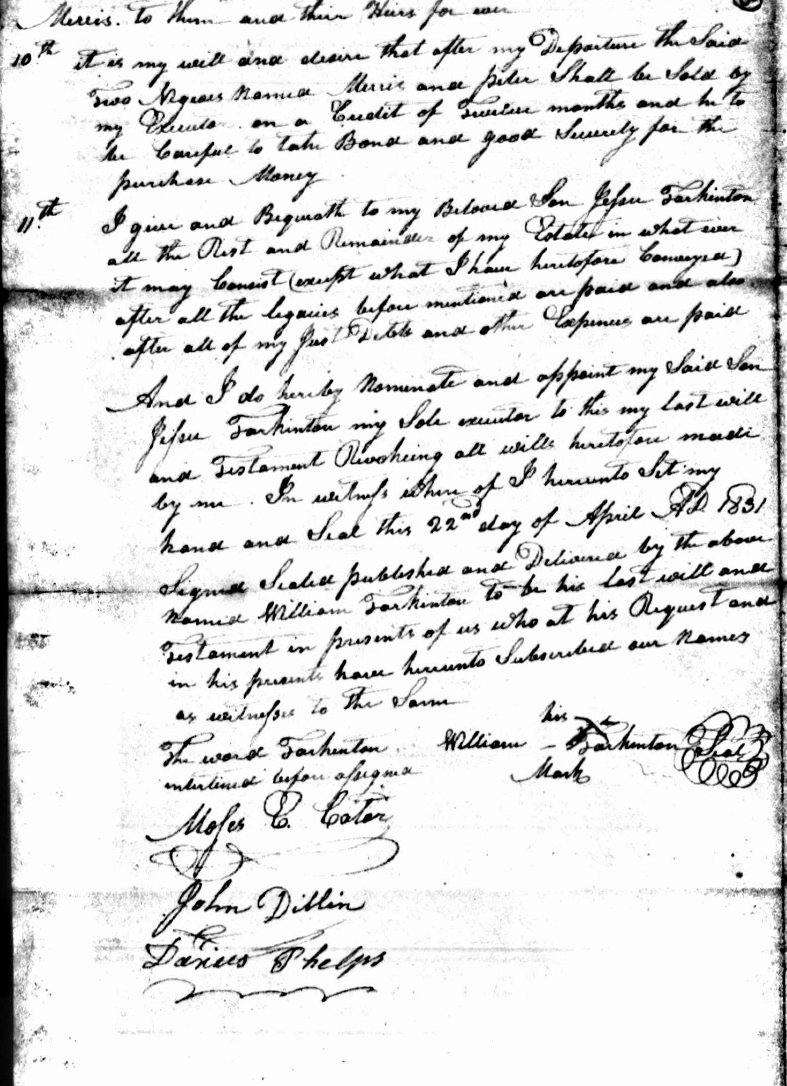 Source for all images: Ancestry.com. Tennessee Divorce and Other Records, 1800-1965 [database on-line]. Provo, UT, USA: Ancestry.com Operations Inc, 2007. Original data: Tennessee. County records. Nashville, Tennessee: Tennessee State Library and Archives. Microfilm roll numbers 99 to 108, 115, 336 to 337, 428 to 431, 519, A-4098, A-5278, B-1 to B-9, B-44 to B-127, B-314, B-441 to B-445, B-471 to B-473, B-1607 to B-1613, and B-1781 to B-1789. Williamson County: Divorce Files, 1900-1950; Divorce, Probate, and Other Records, 1800-1899; School Censuses, 1838-1918; Miscellaneous Records (ex. Apprentice, Land Sales, Liquor Licenses, Slave Records); Birth and Death Records, 1920-1939).
I have transcribed the portions of the will which mention William Tarkington's slaves.
First I give and bequeath to my grand Son William Tarkinton Son of Isaac Tarkinton one Negro Boy named America to him and his heirs forever
6th I give and bequeath to my grand Son Jesse Cox Son of James Cox one Negro Boy Named Gabriel to him and his heirs forever
8th I give and bequeath unto Catharine Phelps reputed daughter of Isaac Tillett deceased my grand Son Eighty Dollars when of age or married to be Raised out of the Sales of Morris and Peter
9th I give and Bequeath unto my Son Isaac Tarkinton Mary Hassell the heirs of Nancy Cox (as one share) Sarah Tillett Hanah Tarkinton the Heirs of Benjamin Tarkinton Deceased that is unmarried (as one share) Elizabeth Prewitt the Ballance of the price of the Sales of Peter and Morris to them and their Heirs for ever
10th it is my will and desire that after my Departure the Said Two Negroes Named Morris and Peter Shall be Sold by my Executor on a Credit of Twelve Months and he to be Careful to take Bond and good Surety for the purchase Money