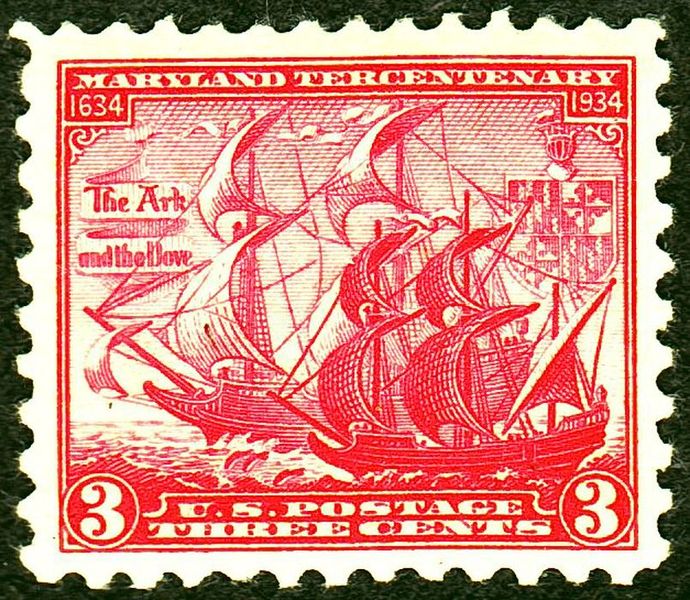 Maryland Tercentenary postage stamp, 1934. By U.S. Post Office [Public domain]. Available from Wikimedia Commons.
March 25 is Maryland Day. The day commemorates the arrival of the first settlers in Maryland. On 22 March 1634, two ships, the
Ark
and the
Dove
, landed at St. Clemens Island (now St. Mary's County).
Maryland Day was first observed in 1903, after the State Board of Education chose March 25 as a day to honor local history. In 1916, the Maryland General Assembly authorized Maryland Day as a legal holiday.
My 9th-great-grandfathers James Greer and Nicholas Day lived in Maryland, in the Gunpowder River area. James Greer's son John (born about 1688) married Nicholas Day's daughter Sarah. They were my 8th-great-grandparents.
References
Maryland at a Glance: Maryland Day - March 25
Maryland Day