My great-great-grandfather's sister
Julia Tarkington
married Frederick R. Johnson on 13 August 1898 in New York City. They separated less than a year later. Julia provided information about the Tarkington family to Edythe Rucker Whitley, and the compiled information includes the following statement about Julia's husband Fred: "
He was so disipated
[sic]
that she was unable to live with him
." Perhaps Fred took after his mother, Caroline R. "Carrie" (Dabbs) Johnson; she was listed as "Deranged" in the "Profession, Occupation, or Trade of each person, male or female" category in the 1880 United States census.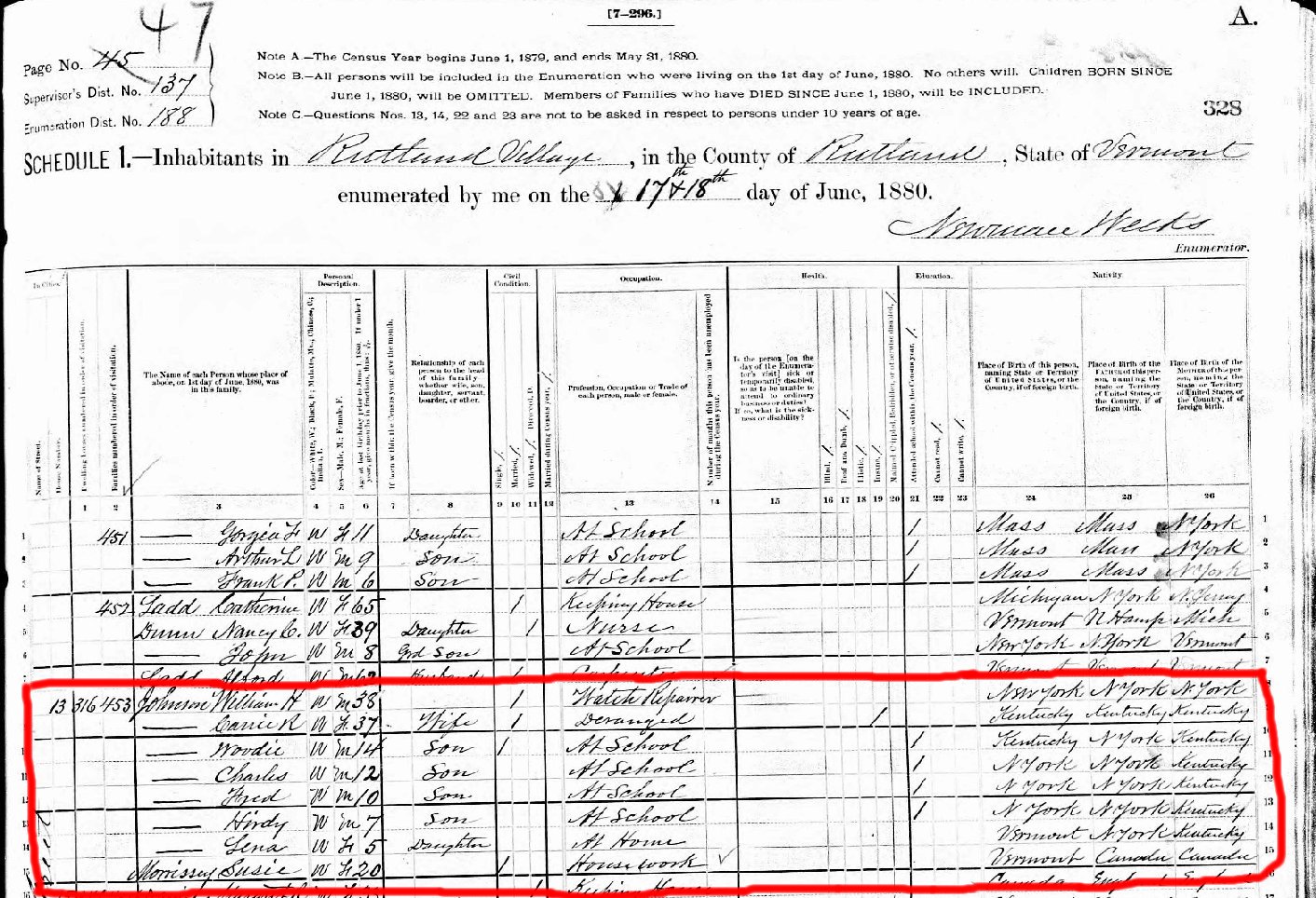 1880 United States census, Rutland Village, Rutland County, Vermont, population schedule, enumeration district 188, page 328A. Available from Ancestry.com and The Church of Jesus Christ of Latter-day Saints. 1880 United States Federal Census [database on-line]. Provo, UT, USA: Ancestry.com Operations Inc, 2010.
Here is a closeup of the family's enumeration: