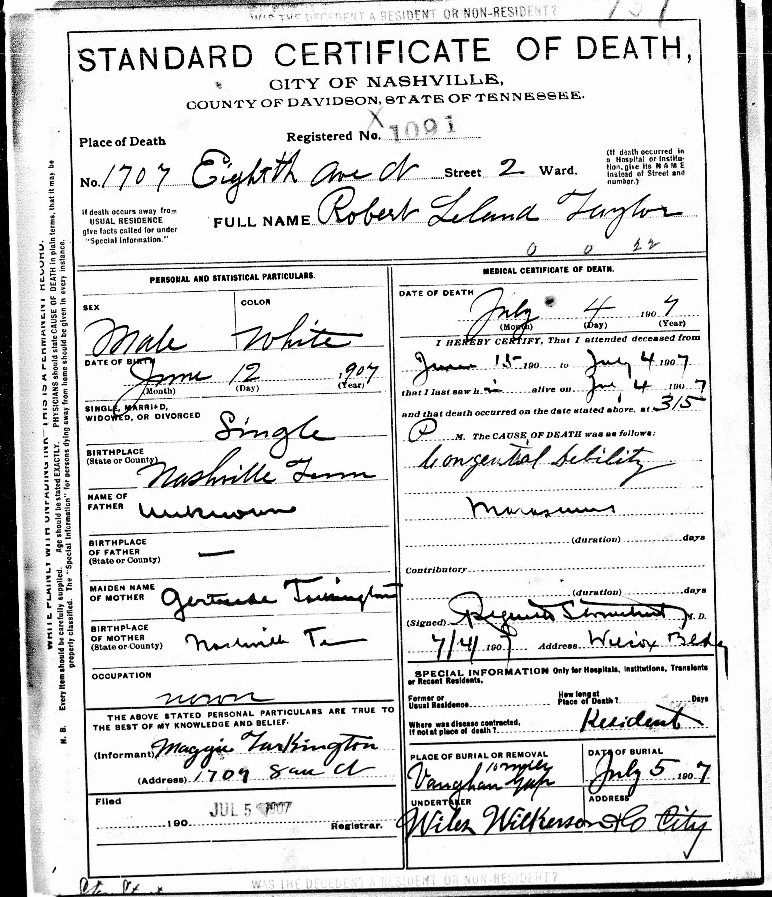 Tennessee City Death Records: Nashville, Knoxville, Chattanooga, Memphis 1848-1907. Nashville, Tennessee: Tennessee State Library and Archives. Death certificate no. 1091, Robert Leland Taylor. 4 July 1907.
Robert Leland Taylor was my paternal grandfather's half-brother. He was the first child of my great-grandmother Gertrude Tarkington. Robert was born on 12 June 1907 in Nashville, Davidson County, Tennessee and died on 4 July 1907 in Nashville, Davidson County, Tennessee. According to his death certificate, his father is unknown. However, since he had a different surname than his mother and the informant on the death certificate was his mother's sister Maggie Tarkington, I suspect that his father's name was known, but the family did not wish to provide it. I have not found any evidence that Gertrude was married to Robert's father.
Robert was buried at Vaughn's Gap, where Gertrude's father James William Tarkington and other family members were buried.