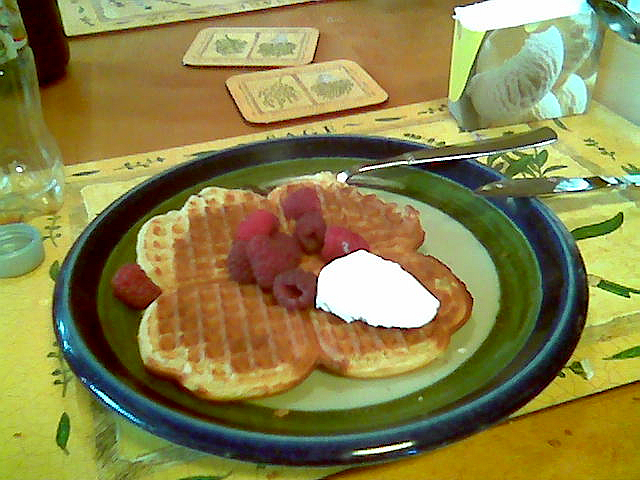 Photo by Per Erik Strandberg [CC-BY-SA-2.5 (http://creativecommons.org/licenses/by-sa/2.5)]
March 25 is Waffle Day
(Våffeldagen)
in Sweden.
Lady Day
(the day of the Feast of the Annunciation of the Blessed Virgin) is March 25, and in Swedish the day is called Vårfrudagen. "Vårfrudagen" became "
Våffeldagen". This day is also considered to be the beginning of spring in Sweden.
My paternal grandmother was 3/4 Swedish, so I have many Swedish ancestors. Perhaps they ate waffles on March 25. Waffles have been made in Sweden since the 17th century.
References:
http://www.visitsweden.com/local-pages/usa/waffel-day/
http://www.huffingtonpost.com/2009/03/25/waffles-get-their-day_n_179006.html