During the War of 1812, my 5th-great-grandfather
Andrew Russell
was a private in Tunstall Quarles' Company of Infantry, 2nd Regiment Kentucky Volunteer Militia. Although he is not mentioned by name in the clippings below, they provide more information about his experiences.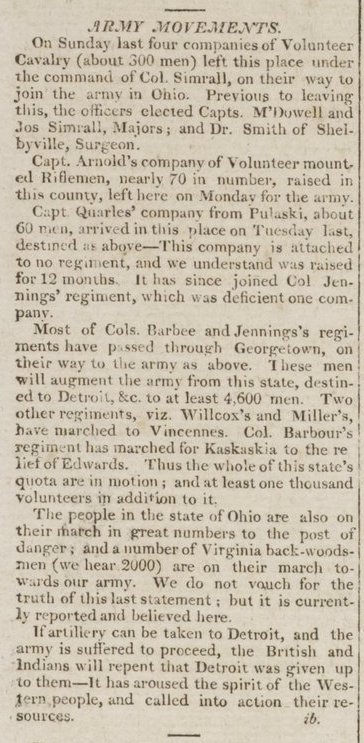 Captain Quarles' regiment is specifically mentioned in this report of army movements.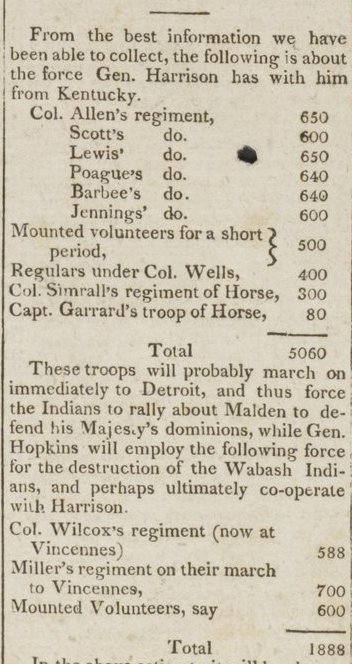 Andrew was one of the 600 men in Col. Jennings' regiment.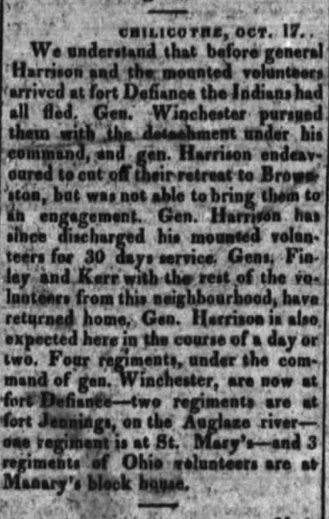 Hornets' Nest (Murfreesboro, NC), 5 November 1812, page 2
Andrew's regiment built Fort Jennings.