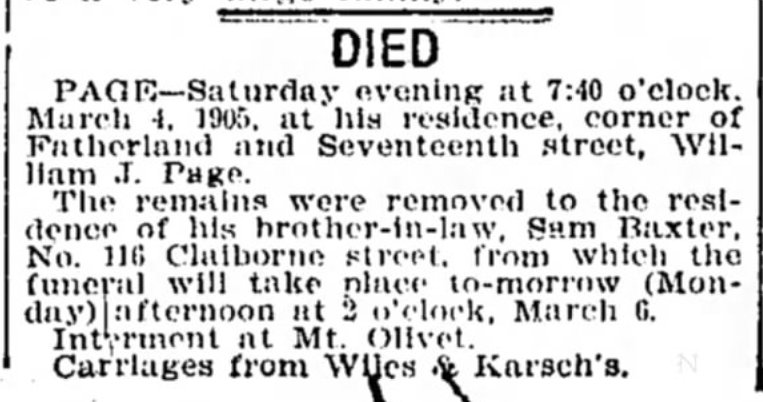 Nashville American, 5 March 1905, page 22
PAGE––Saturday evening at 7:40 o'clock, March 4, 1905, at his residence, corner of Fatherland and Seventeenth street, William J. page.
The remains were removed to the residence of his brother-in-law, Sam Baxter, No. 116 Claiborne street, from which the funeral will take place to-morrow (Monday) afternoon at 2 o'clock, march 6.
Interment at Mt. Olivet.
Carriages from Wiles & Karsch's.
My first cousin 4 times removed William James Page was born about 1873 in Tennessee. He was the son of John Franklin Page and
Nancy L. Gatlin
. He worked as a pants cutter. He married Bernice about 1899. He died in Nashville, Davidson County, Tennessee on 4 March 1905. The cause of death was heart disease.