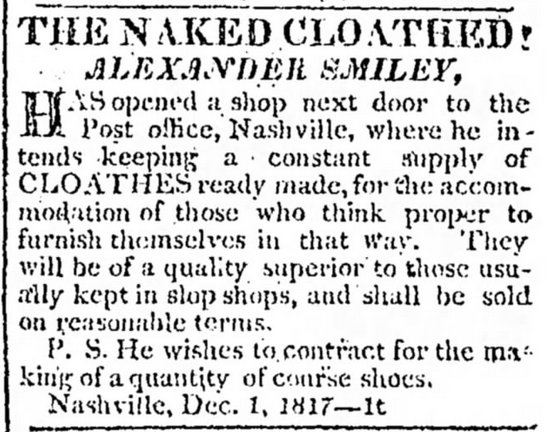 Nashville Whig, 1 December 1817, page 3
In 1817 Alexander Smiley opened a ready-made clothing shop next to the post office in Nashville, Davidson County, Tennessee. The clothes were reasonably priced. At this time, there was not much variety in ready-made clothing; it mostly consisted of coats, jackets, and undergarments. (National Institute of Standards and Technology Virtual Museum,
Short History of Ready-Made Clothing
.)
Alexander Smiley planned to start selling shoes as well. Less than a year later, he sold both shoes and boots.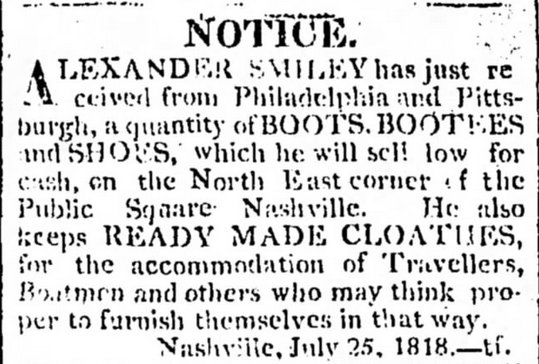 Nashville Whig, 14 November 1818, page 1