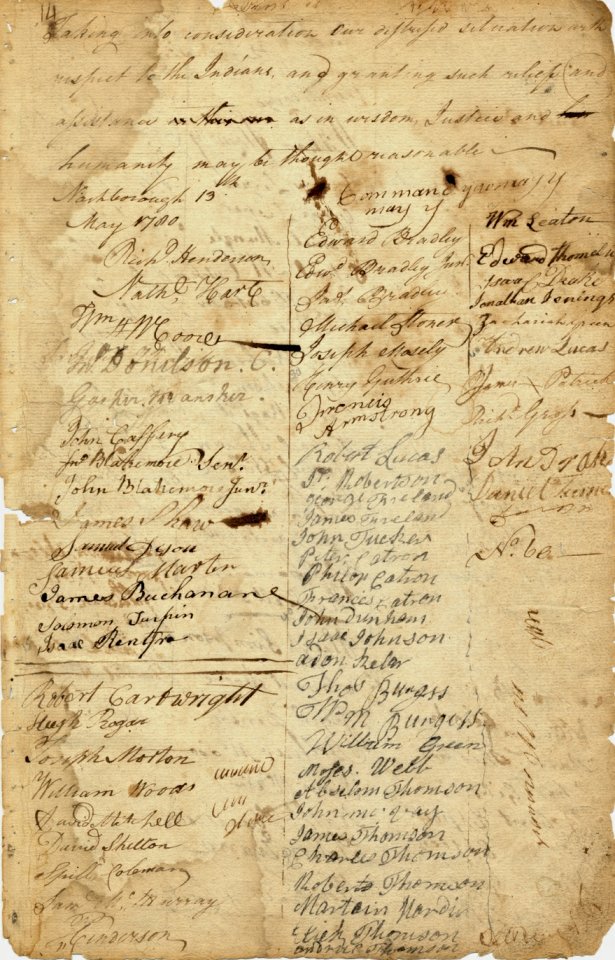 Cumberland Compact, original signers, page 1. Available from http://www.cumberlandpioneers.com/cc1.html.
The Cumberland Compact established a constitutional government for the settlement at
Fort Nashborough
in the Cumberland region. It was signed by 256 men on May 1, 1780, and some additional provisions were added on May 13, 1780. Until Davidson County, North Carolina was created in 1783, the Cumberland Compact was used to govern the settlement. The area eventually became Nashville, Tennessee.
Under the Cumberland Compact, twelve men would be elected to a "Tribunal of Notables."They would serve as a governing council, and could be removed from office.
My 6th-great-grandfather
Andrew Lucas
was one of the signers of the Cumberland Compact. His signature is the sixth one in the third column. His half-brother Robert Lucas was also one of the signers. His signature was in the second column, three rows lower than Andrew's.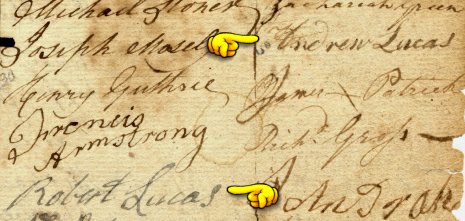 References
Cumberland Compact | Entries | Tennessee Encyclopedia
Cumberland Compact - Wikipedia, the free encyclopedia