On 24 November 1896, a man named Henry Perkins (AKA Brooks) robbed the post office at Vaughn's Gap, Davidson County, Tennessee. He stole about $10.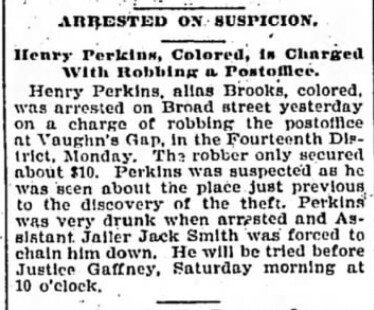 Nashville American, 25 November 1896, page 5
Clementine Virginia (Leech) Binkley, the widow of my 2nd-great-grandmother's brother James Rutherford Binkley, was probably the postmistress at this time. In 1901, when a
fire destroyed the post office building
, she worked as postmistress and ticket agent for the Nashville, Chattanooga & St. Louis Railway.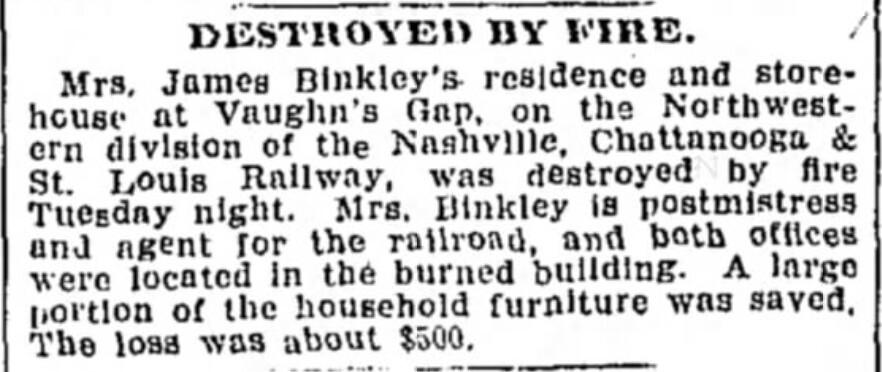 Nashville American, 6 June 1901, page 2
The
1900 U.S. Census
showed that she was a ticket agent for the railroad. Her husband had died in 1890, and she would have needed a way to support herself and her children. She may have worked as postmistress and ticket agent since shortly after his death. Perhaps she was the one who discovered the theft. Perhaps she watched Assistant Jailer Jack Smith chain down the drunken suspect.