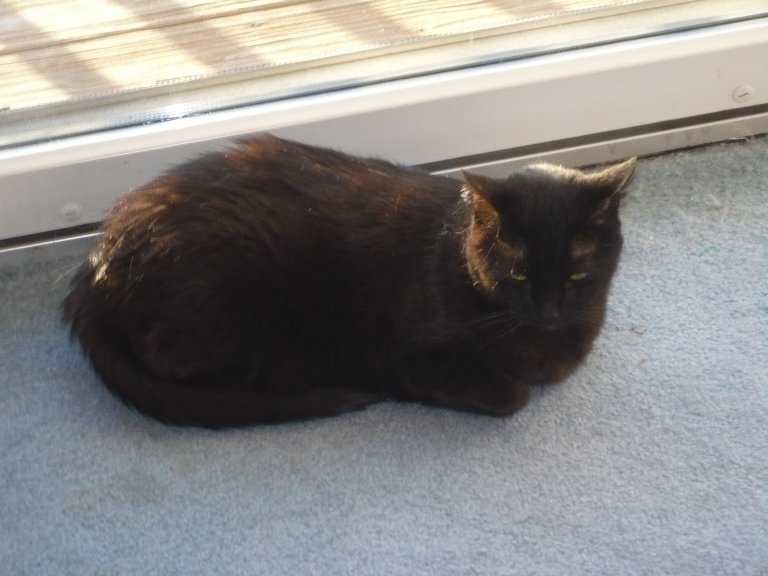 Jewel Gatlin, Beloved Cat
Jewel Gatlin passed peacefully at her home in Lincoln Park, New Jersey on the morning of Sunday, May 15, 2016. Her precise age is unknown, but she was elderly. In her earlier years, she experienced difficult times. She was found abandoned in an empty apartment in 2010. Thankfully, she was found and brought to the animal rescue group
START II
. After almost 6 months, she was adopted, and was given a loving home. She was an only cat at first, but was later joined by her adoptive siblings. Shortly before her death, she was diagnosed with intestinal cancer.
Jewel was extremely gentle, sweet, and well-behaved. She purred readily upon being petted. She will be greatly missed.
Jewel is survived by her adoptive mother, Beth Gatlin; her adoptive sisters, Harmony, Melody, and Luna; and her adoptive brothers, Kit and Flash.