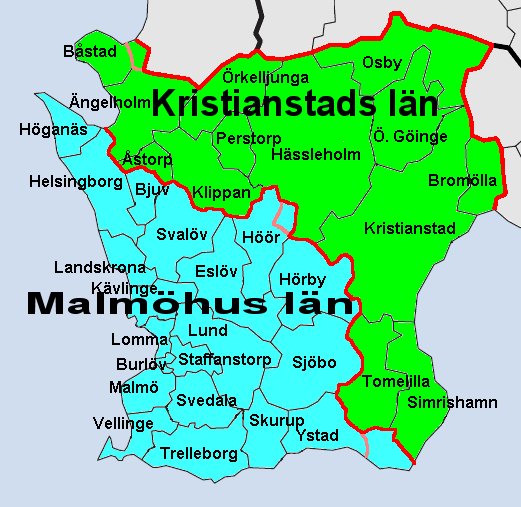 Old provinces of Skåne. By Lunnen2009 (Own work) [GFDL (http://www.gnu.org/copyleft/fdl.html) or CC BY-SA 3.0 (http://creativecommons.org/licenses/by-sa/3.0)]. Available from Wikimedia Commons.
Skåne län [county], the southernmost county in Sweden, was created in 1997. Two counties, Kristianstad and Malmöhus, were merged.
My 2nd-great-grandfather
Andreas Troedsson/Andrew T. Anderson
and his ancestors were from Grevie, which is part of the municipality of Båstad. It was located in Kristianstads län and is now in Skåne län.