March 21 is
World Down Syndrome Day
. Since 2005, events have been held on this day to raise awareness of Down Syndrome and to show how people with Down Syndrome can play active roles in their communities.
My
2nd-great-grandfather
's brother Petter Troedsson was listed as
idiot krympling
[idiot cripple] in Swedish household examination records. Their mother Christina Jacobsdotter was 38 years old when Petter was born on 31 January 1855 in Grevie, Skåne, Sweden. I suspect that Petter may have had Down Syndrome.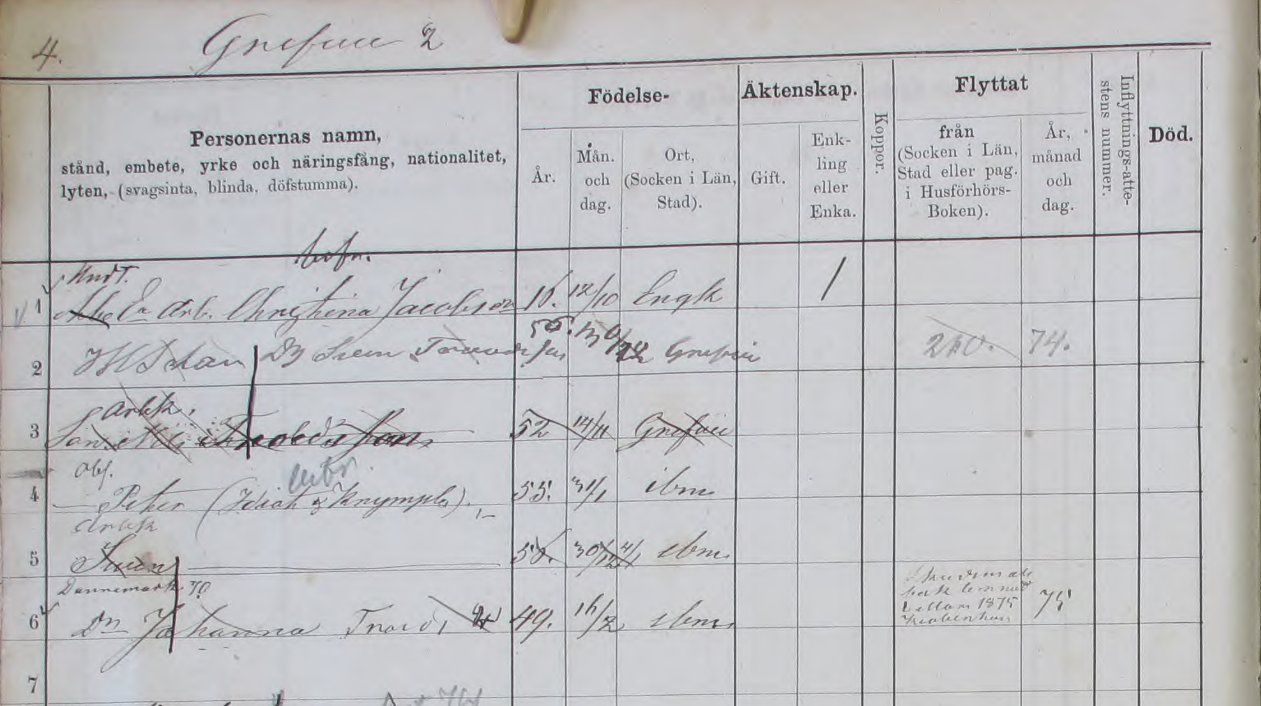 Grevie AI:14 (1870-1876) Image 80 / page 4 (AID: v99265a.b80.s4, NAD: SE/LLA/13113).
Petter died on 27 October 1908 in Grevie, Skåne, Sweden. He was 53 years old and a pauper in the Grevie workhouse. The cause of death was dropsy.

Peter Troedsson death record, 27 October 1908. Grevie FI:3 (1895-1943) Image 580 / page 53 (AID: v516961.b580.s53, NAD: SE/LLA/13113).