My 4th-great-grandmother
Kari Halvorsdatter Sønstebø
's second husband was a much younger man. Ougund (or Ougun) Halvorsen was sixteen years her junior.
In 1865, eighteen years after their marriage, the couple lived on the Eiken østre farm in Bø, Telemark, Norway. Ougund was a farmer, and he owned his farm. Kari's grandson Peder Jorgensen lived with them; his occupation was
Tjenestekarl
(male servant). Two female servants, Mari Markusdatter and Aslaug Hansdatter, also lived with them.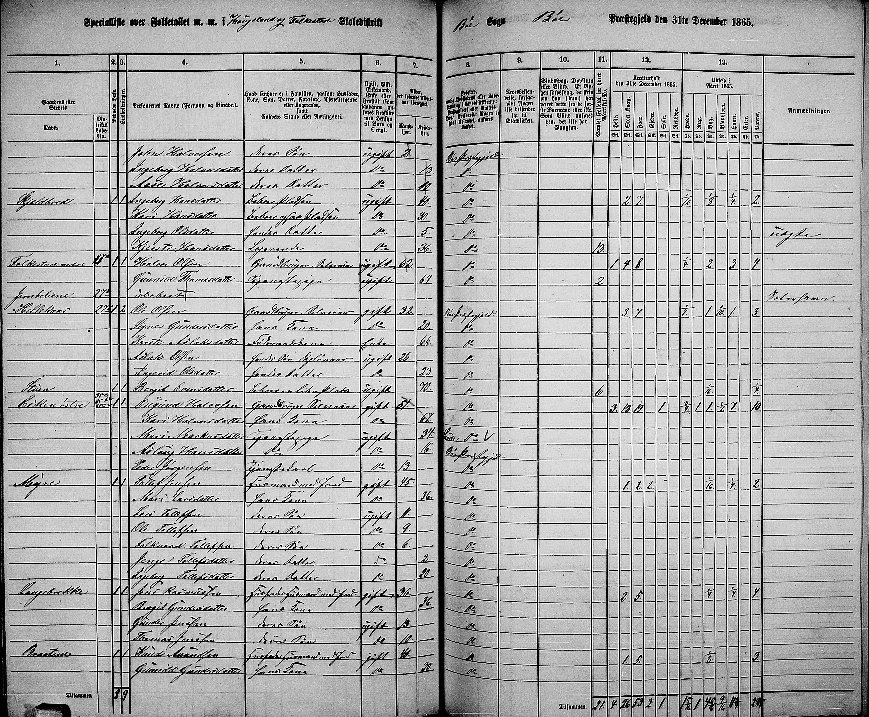 Telemark fylke, Bø prestegjeld, Statlig folketelling [Telemark County, Bø parish, Government census] 178 (RA/S-2231/E), 1865-1865, oppb: Riksarkivet. http://www.arkivverket.no/URN:NBN:no-a1450-ft20090728610455.jpg
Side 1 of the household's census enumeration, up close:

Side 2 of the household's census enumeration, up close: