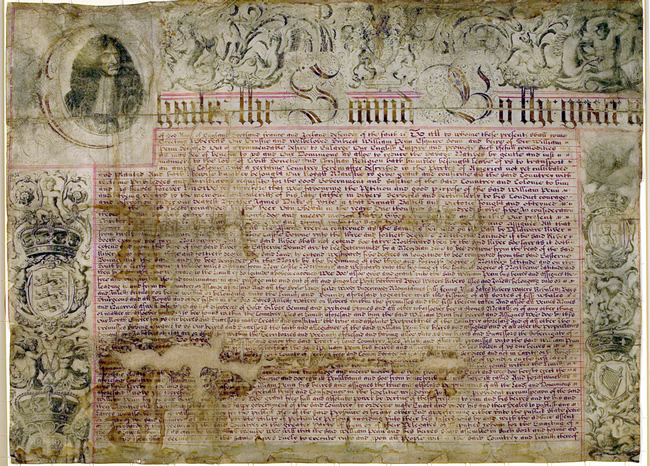 On 24 June 1680, William Penn, a member of the Society of Friends (Quakers), asked King Charles II for a charter of land. He wanted to found a colony where Quakers would be free to practice their religion. A large tract of land was available west of New Jersey and north of Maryland. King Charles II signed the charter on 4 March 1681, and Pennsylvania was founded.
My Lucas and Scott ancestors were Quakers. My 8th-great-grandfather
Edward Lucas
came to North America with his family in 1679. They settled in Bucks County, Pennsylvania. In 1700, Edward married
Bridget Scott
, who lived in Burlington County, West Jersey. After their
marriage
, the couple lived in Falls Township, Bucks County, Pennsylvania.
References
History of Pennsylvania
Pennsylvania Charter to William Penn, March 4, 1681
William Penn