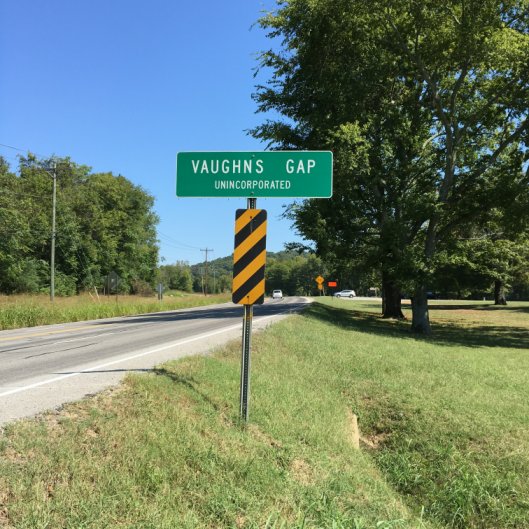 Vaughn's Gap is located in southwestern Davidson County, Tennessee, near the Williamson County border.
Edwin Warner Park
is located in this area.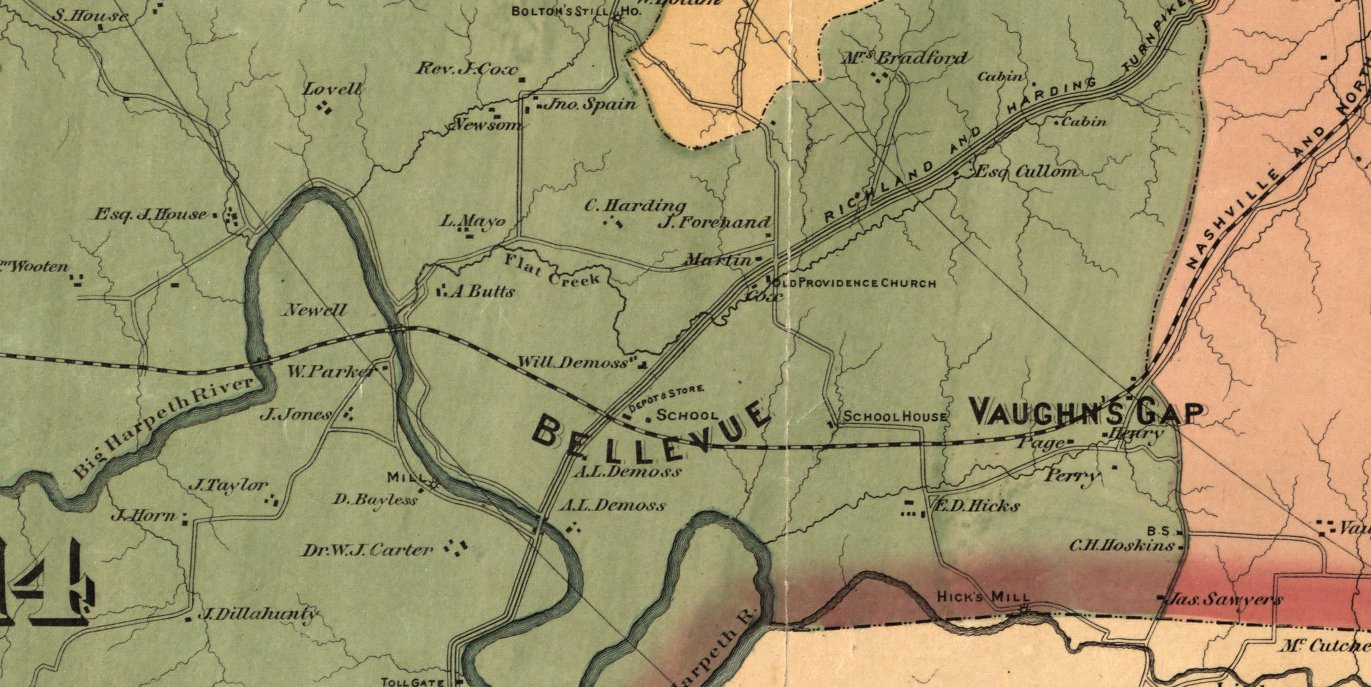 Excerpt from Foster, Wilbur F. Map of Davidson County Tennessee, from actual surveys made by order of the county court of Davidson County, 1871. New York : G.W. & C.B. Colton & Col., 1871. Available from Library of Congress.
James Sawyer (or Sawyers), who I believe to be my 4th-great-grandfather, purchased land at Vaughn's Gap on 9 November 1871.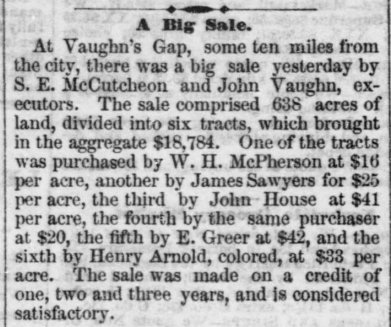 Nashville Union and American, 10 November 1871, page 4
My 2nd-great-grandfather
James William Tarkington
lived with James Sawyer and his wife Louisa (McDowell) Sawyer. After James William Tarkington married my 2nd-great-grandmother Anna Malvina Binkley, the couple lived with the Sawyers in Vaughn's Gap in the 14th District of Davidson County. They later lived in Vaughn's Gap the 11th District of Davidson County with their children, including my great-grandmother
Anna Gertrude Tarkington
. Anna Malvina Binkley's brother James Rutherford Binkley and his wife
Clementine Virginia "Jennie" (Leech) Binkley
, and their children also lived in Vaughn's Gap. James and Jennie both served as postmasters. Jennie was also the ticket agent for the Nashville, Chattanooga & St. Louis Railway. The Binkley residence was in the same building as the post office and ticket office.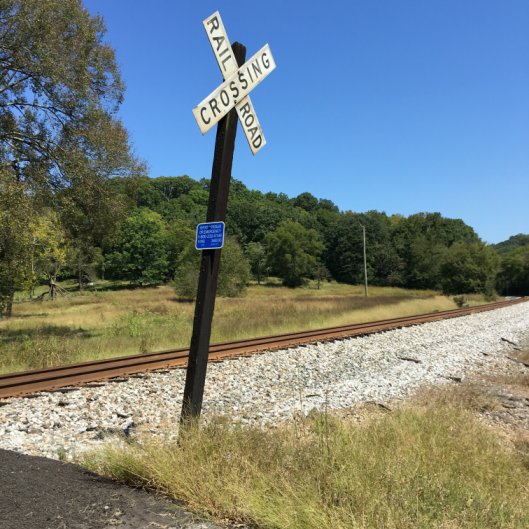 Members of my family are buried in the
J. R. Binkley Cemetery
, Vaughn's Gap.
I am working on a
one-place study of Vaughn's Gap
. It is a sub-project of the
Davidson County, Tennessee One-Place-Study
.