Clover Bottom consists of 309 1/4 acres of land in Davidson County, Tennessee, including three acres on the north side of Stone's River.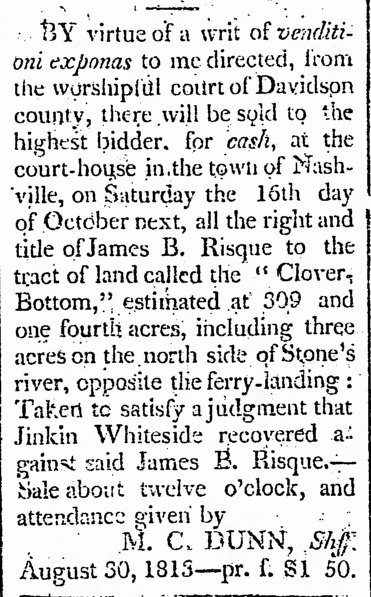 Nashville Whig, 31 August 1813, page 3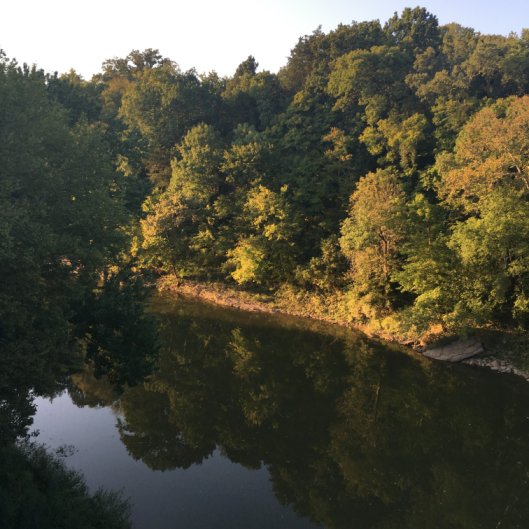 Stone's River
The area was named "Clover Bottom" because of the amount of growth of white clover in the area.
John Donelson
was one of the settlers who came to the area in 1780.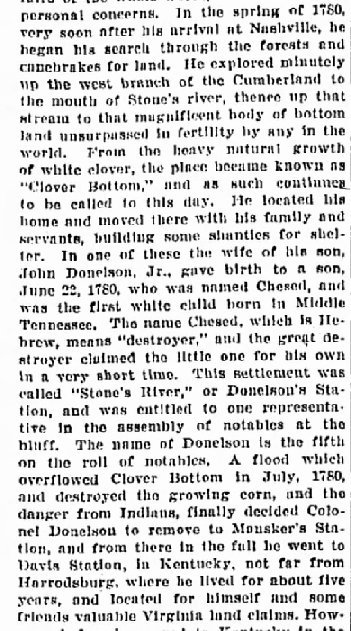 "Col. John Donelson Was Leader Among Men." Nashville Tennesseean and Nashville American, 15 July 1917, page 25.
James Robertson
and my Gower and Lucas ancestors were among the other settlers in the area. My 7th-great-grandfather Abel Gower, Sr., my 6th-great-grandfather Abel Gower, Jr., and James Robertson's brother John Robertson were killed at Clover Bottom in 1780, after they were attacked by
Chickamaugas
.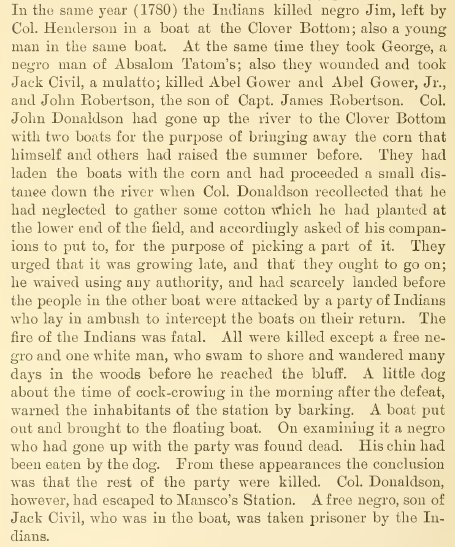 Haywood, John. The Civil and Political History of the State of Tennessee from its Earliest Settlement up to the Year 1796, Including the Boundaries of the State. Nashville,TN: Publishing House of the Methodist Episcopal Church, South, 1891. Originally published in 1823 by W. H. Haywood. Page 128. Available from Internet Archive.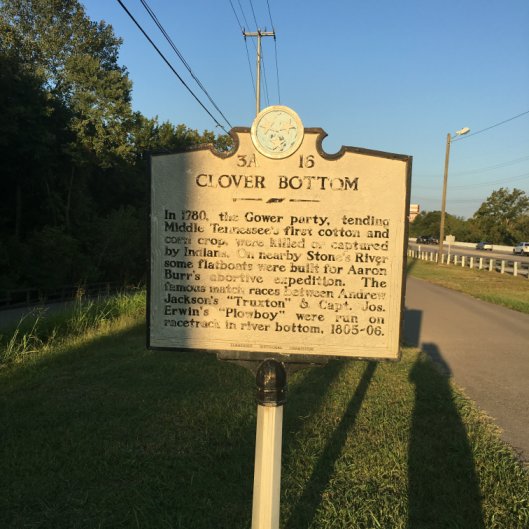 In 1858,
Dr. James Hoggatt
built a
mansion
at Clover Bottom. The home is listed on the
National Register of Historic Places
.