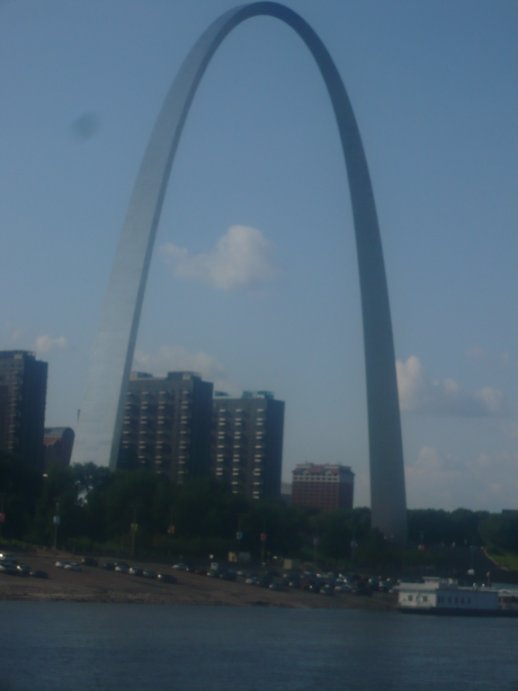 The Gateway Arch in St. Louis, Missouri is the world's tallest arch and the tallest man-made monument in the Western hemisphere. It is 630 feet tall. Its facade is made of stainless steel. From the top of the arch, it is possible to see up to thirty miles in each direction.
In 1933, civic leader
Luther Ely Smith
came up with the idea to build a memorial on the Mississippi River riverfront in St. Louis. As a result, the
Jefferson National Expansion Memorial Association
was created. In 1945, a design competition for the memorial was announced. The contest opened on 30 May 1947, and the winning design, by Finnish-American architect
Eero Saarinen
, was chosen on 18 February 1948.
The monument's construction began on 12 February 1963. It was completed on 28 October 1965.
References
About the Gateway Arch
Gateway Arch
History of the Gateway Arch