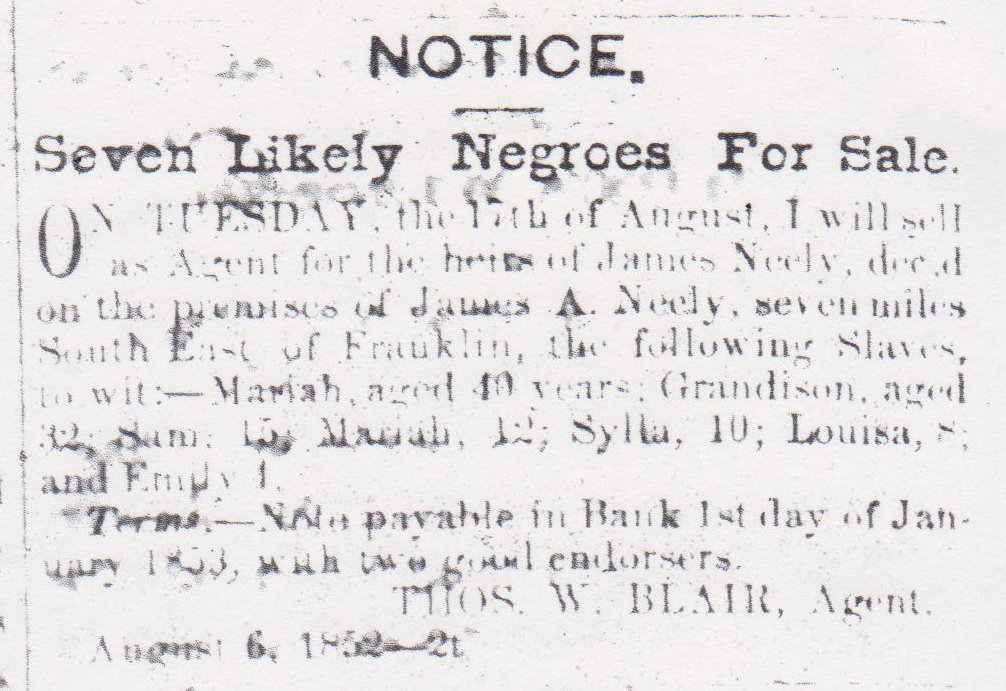 Western Weekly Review (Franklin, TN), 6 August 1852, page 2
–––––
Seven Likely Negroes For Sale.
O
N TUESDAY, the 17th of August, I will sell as Agent for the heirs of James Neely dec,d on the premises of James A. Neely, seven miles South East of Franklin, the following Slaves, to wit:––Mariah, aged 40 years; Grandison, aged 32; Sam, 15; Mariah, 12; Sylla, 10; Louisa, 8; and Emily, 4.
Terms
:––Note payable in Bank 1st day of January 1853, with two good endorsers.
THOS. W. BLAIR, Agent.
August 6, 1852––2t