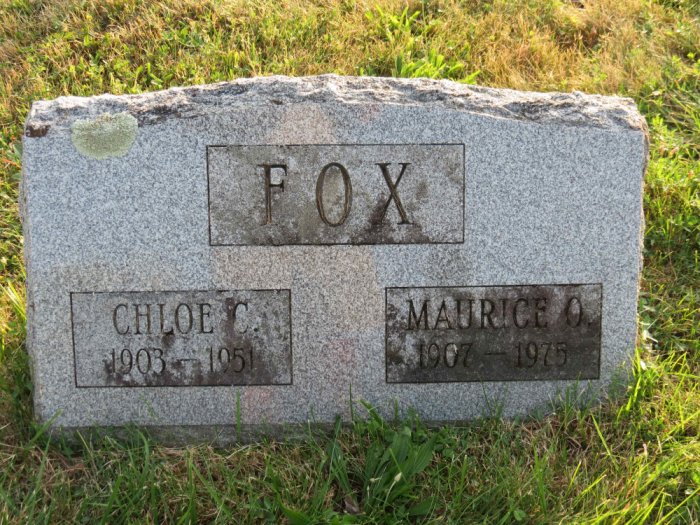 Photo by SkipAZ - Find A Grave contributor
Maurice Otis Fox was born in New York on 18 March 1907. He was the son of Charles and Ruth Fox. He lived in Madison County, New York all his life. He worked for the Penn Central Railroad, and worked for the Thruway Restaurant in Canastota, Madison County, New York for five years.
Maurice's first wife was Chloe Cromp. She was born in New York on 29 July 1903. Her first husband was Lester Russell. She and Lester had four children. Chloe died on 6 June 1951.
Maurice's second wife was my first cousin twice removed
Louise Margaret Gray
. After their marriage, he helped her run
Lakeport Grocery
in Lakeport, Madison County New York.
Maurice died on 9 February 1975. He and Chloe were buried in Collamar Cemetery, DeWitt, Onondaga County, New York.