130 years ago today, on 8 September 1886, my great-grandmother
Ellen Victoria Dahlquist
was born at the residence of her parents
Carl Johan (or Charles John)
and
Mary (or Marie) Louise (Borg)
Dahlquist.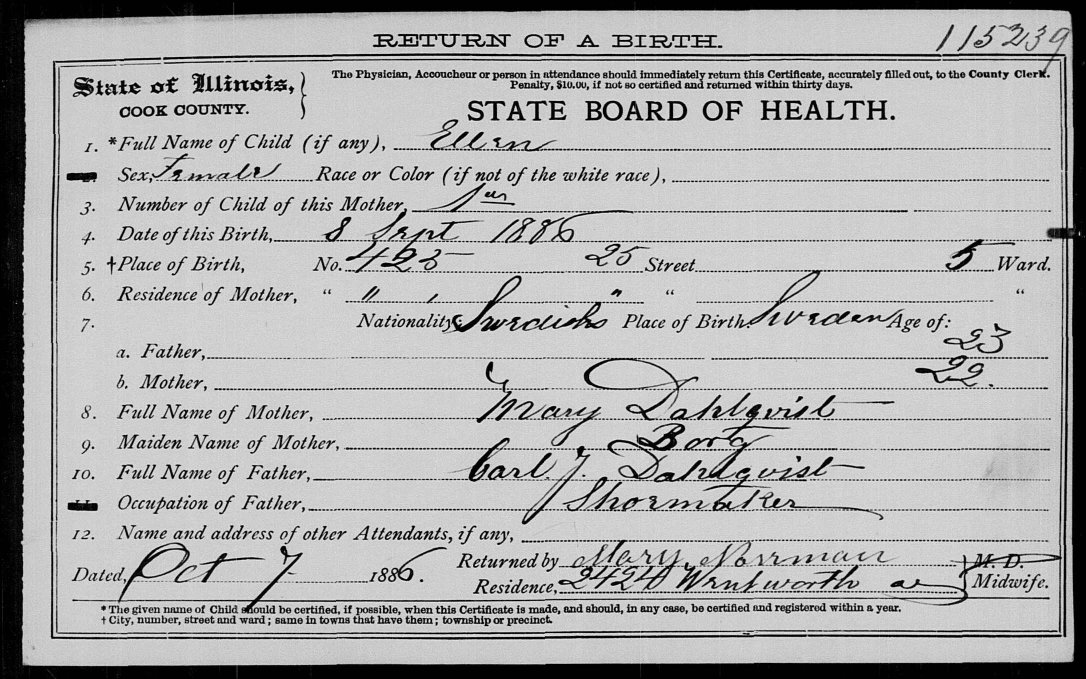 Return of a Birth, Ellen Dahlquist. State of Illinois, Cook County. No. 115239, dated 7 October 1886.
The family lived at 425 25th Street, Chicago, Cook County, Illinois, in the 5th Ward.

Lakeside Directory of Chicago, 1886. Fold3.
The following map shows the neighborhood that the Dahlquist family lived in in 1886.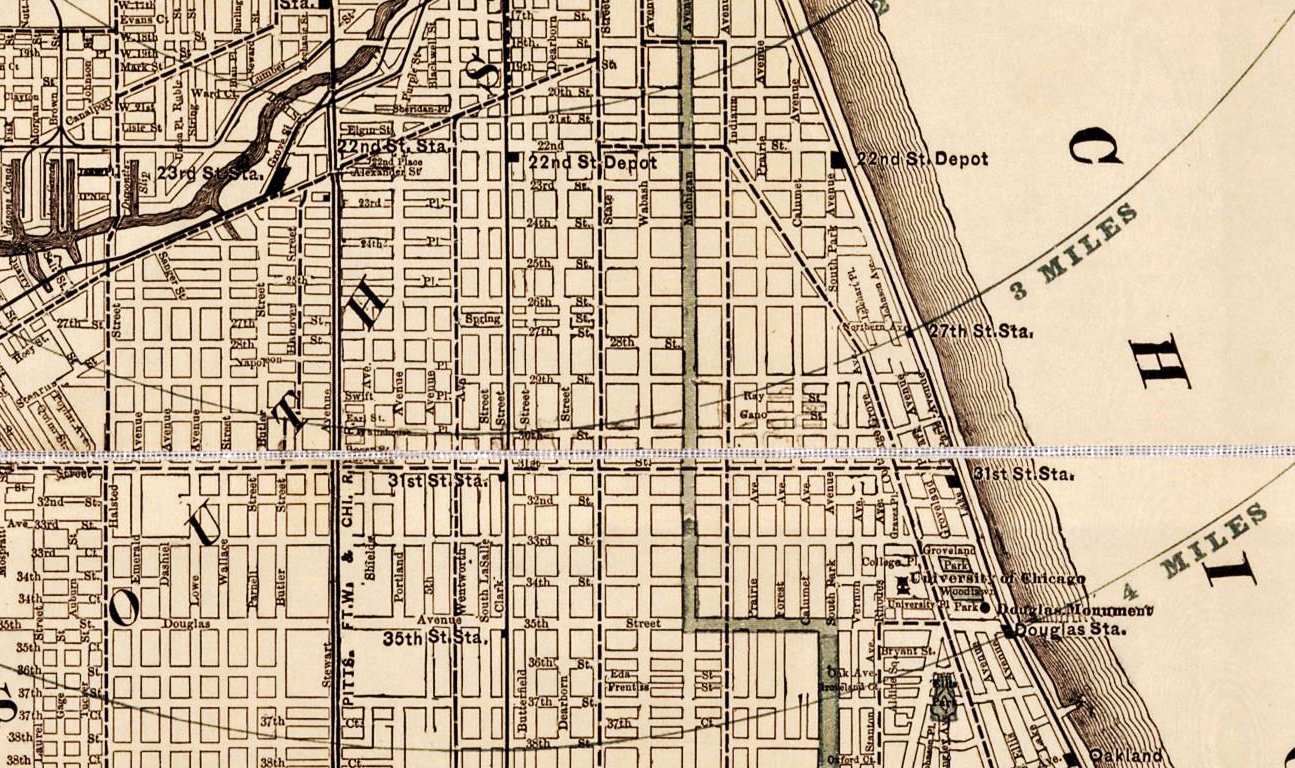 Portion of Rand McNally and Company. Map showing the boulevards and park system and twelve miles of lake frontage of the city of Chicago. Chicago, Ill.: Rand, McNally & Company, 1886. Detached from: Glossop, Frank. Glossop's street guide, strangers' directory and hotel manual of Chicago. 10th ed. Chicago: [Frank Glossop], 1886. Public domain. Available from Chicago Historical Society and Wikimedia Commons.
The family did not live at 425 25th Street for long. In 1887, they moved to another residence in the neighborhood, 373 24th.