July 22 is Spooner's Day. The day honors Reverend William Archibald Spooner (22 July 1844 - 29 August 1930). He was known for his plays on words, in which corresponding consonants, vowels, or morphemes were switched.
Some examples of spoonerisms:
"The Lord is a shoving leopard" ("The Lord is a loving shepherd")
"A half-warmed fish" ("A half-formed wish")
"Such Bulgarians should be vanished" ("Such vulgarians should be banished")
"A blushing crow" ("A crushing blow")
"Shook a tower" ("Took a shower")
Since I was twelve years old, I have been a fan of the Electric Light Orchestra (ELO). I met their bassist, Kelly Groucutt (8 September 1945 - 19 February 2009), on more than one occasion when he was playing with ELO Part II/The Orchestra. He was known for using the spoonerism "West Bishes" ("Best Wishes"). An image of a card that he signed, which includes the phrase, can be found
here
. The Web site for the Kickstarter campaign to produce a commemorative blue plaque to be placed on the home in Coseley, West Midlands, England was named
westbishes.org
. (The campaign was successful.)
In addition to being a very talented musician, Kelly was a wonderful person with a great sense of humor. When I think of spoonerisms, Kelly and "West Bishes" come to mind immediately.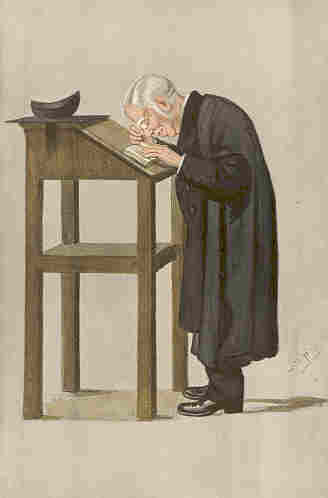 Caricature of William Archibald Spooner. "Men of the Day" Number 711. Vanity Fair, 21 April 1898. Leslie Ward [Public domain]. Available from antiquemapsandprints.com and Wikimedia Commons.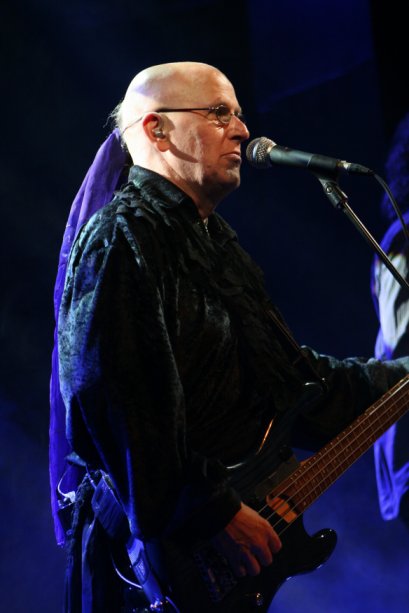 Kelly Groucutt. 6 June 2008. Barcelona, Spain. Photo by Alterna2. [CC BY 2.0 (https://creativecommons.org/licenses/by/2.0/deed.en)]. Available from Flickr and Wikipedia.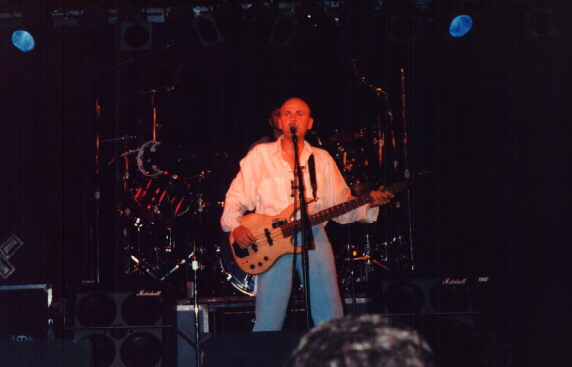 Kelly Groucutt. 17 July 1993. Club Bene, Morgan, New Jersey. I took this photo at the first ELO Part II show that I attended. I met Kelly for the first time on that night.
References
Spoonerism
William Archibald Spooner