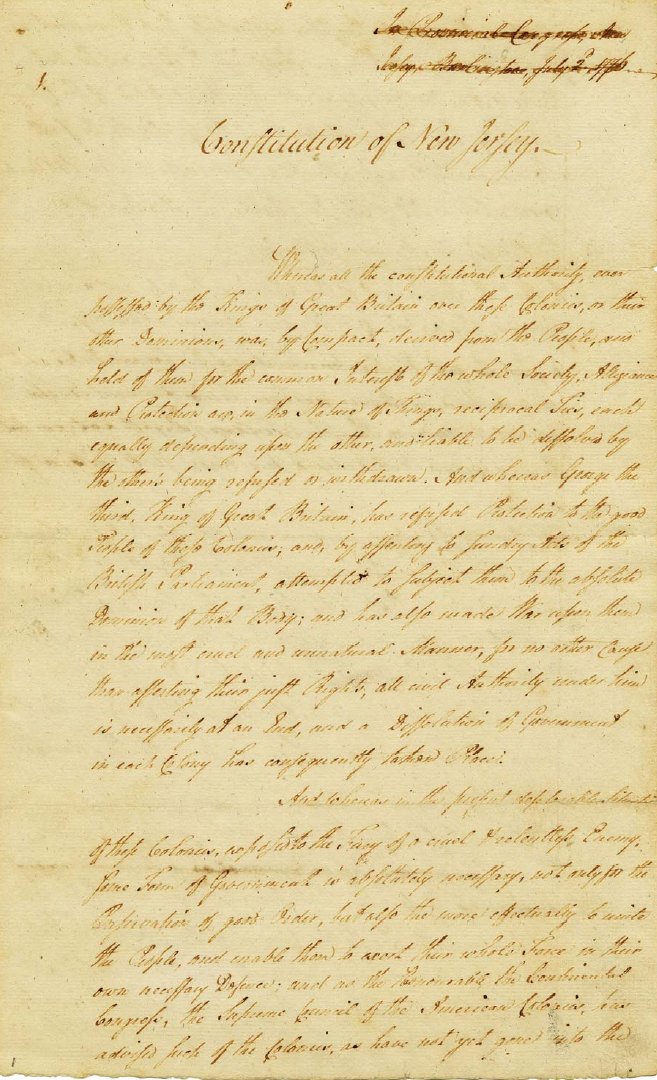 New Jersey adopted its first state constitution on 2 July 1776. It was the fourth of the colonies to adopt a constitution declaring independence from Great Britain. The constitution was drafted over five days, and it was signed in
Provincial Congress
in Burlington, New Jersey by
Samuel Tucker
and
William Paterson
. Within 48 hours, the constitution had been ratified.
The original constitution was only supposed to be a temporary charter, but it remained the state constitution for sixty-eight years. the constitution was revised in 1844 and rewritten in 1947.
References
Constitutionally New Jersey
History of the New Jersey State Constitution
1776 State Constitution
"Throwback Thursday: The Garden State's Constitutional Roots."
The Star-Ledger
, 2 July 2015, p. 15.