In 1900, my great-great-grandfather Carl Joseph Schneider traveled to Germany to visit family and friends. On 30 July 1900, he wrote to his wife Christina (Nagel) Schneider and their children and told them when he would be coming back to their home in St. Louis, Missouri. The below letter may be a typed translation.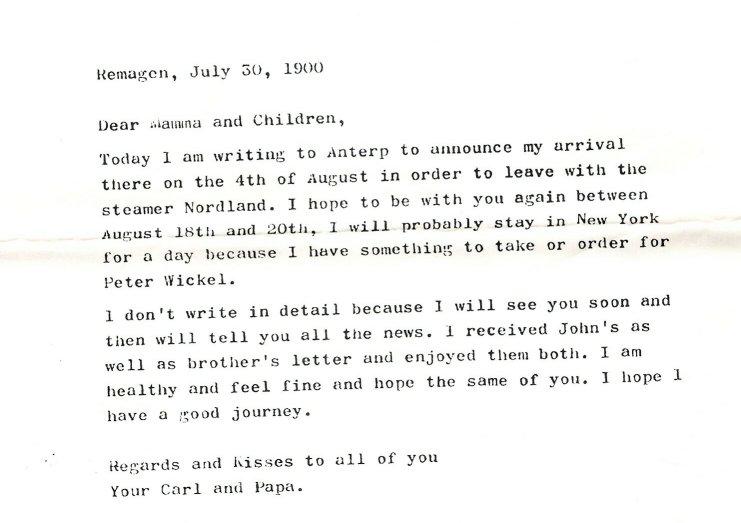 Remagen, July 30, 1900
Dear Mamma and Children,
Today I am writing to Anterp to announce my arrival there on the 4th of August in order to leave with the steamer Nordland. I hope to be with you again between August 18th and 20th. I will probably stay in New York for a day because I have something to take or order for Peter Wickel.
I don't write in detail because I will see you soon and then will tell you all the news. I received John's as well as brother's letter and enjoyed them both. I am healthy and feel fine and hope the same of you. I hope I have a good journey.
Regards and kisses to all of you
Your Carl and Papa.
Charles Schneider was listed on the passenger manifest for the
Noordland
, which sailed from Antwerp, Belgium on 4 August 1900 and arrived in New York, New York on 16 August 1900.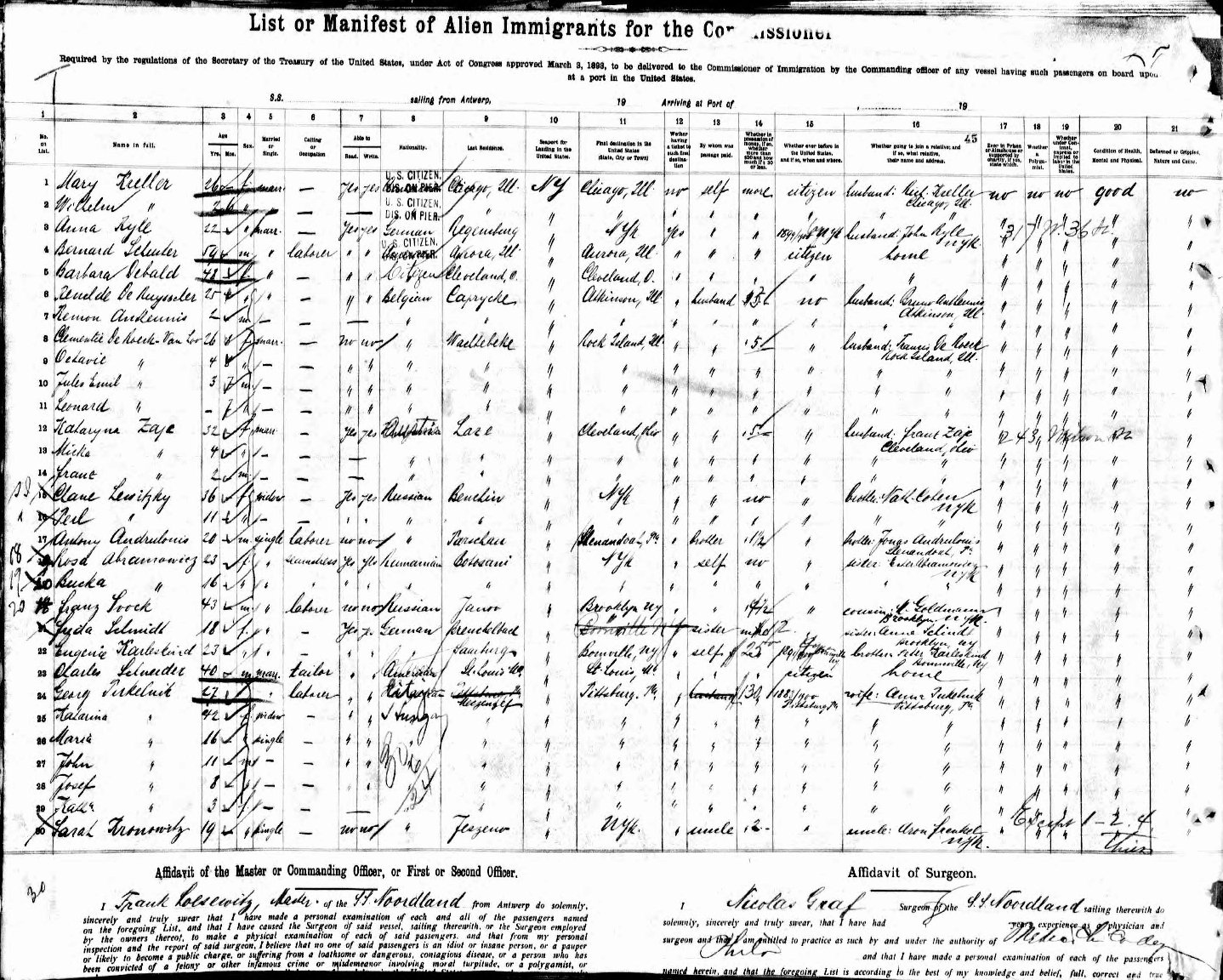 Manifest SS Noordland, arrival in New York, NY, 16 August 1900. Ancestry.com. New York, Passenger Lists, 1820-1957 [database on-line]. Provo, UT, USA: Ancestry.com Operations, Inc., 2010. Original data: Passenger and Crew Lists of Vessels Arriving at New York, New York, 1897-1957. Microfilm Publication T715. Records of the Immigration and Naturalization Service; National Archives at Washington, D.C.